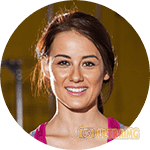 Several beauty products claim to give you shinny and glowing skin. The manufacturer of Lumidaire makes the same promises with the consumers. They say that the moisturizer is the best alternative to the cosmetic surgery procedures to bring back youthful appearance. But the question is that why should we trust them and believe their claims blindly. First of all, we must testify their claims before using the cream. For this purpose, I'll analyze its ingredients and other information carefully.
Claims of Lumidaire
The web site of Lumidaire makes overwhelming claims about almost all the issues of the skin. The manufacturer says that the moisturizer will help to improve the brightness, tone, texture and firmness of the skin. Besides, it also deals with skin issues such as dark spots, wrinkles, crinkles, fine lines, stress and horizontal lines, sagginess and dullness. So, apparently, it looks like a miraculous cream offering solution to all the issues concerning the skin. Interestingly, it also claims to enhance the production of elements like collagen and elastin. But we can't trust or believe their claims without verifying and testifying the ingredients of the product. So let's see what the components of the Lumidaire are.
Ingredients of Lumidaire
When I visited the web site of the product, I only see the terms "active ingredients" and "peptide-rich serum". According to the manufacturer, the cream will increase the level of collagen production. But it doesn't provide any information about the ingredients. So it was a huge disappoint for me. It further instigates my doubts about the authenticity of the product.
Cost of Lumidaire
Apparently, the moisturizer is available on a 14-day free trial period. However, it is not true at all. In fact, it is not a free product at all. You'll have to pay $4.95 as the shipping charges. In addition to that, they will also deduct an amount of $89.71 on the 15th day through your credit card. So you'll have to pay $4.95+ $89.71 for the package. Furthermore, it is a monthly subscription which means you'll have to this amount every month for the product. To avoid these costs, you need to cancel your package ASAP. You can cancel it by calling on the following number 877-565-3013 or email at support@lumidaireskincaresupport.com
Final thought
This moisturizer is full of false and hidden claims. Also, it comes up with an ambiguous pricing structure. All these aspects make this product highly risky. I'll never recommend this product, Lumidaire to my readers. Save your money and never buy this product.