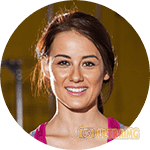 Luminescent Anti-Aging Face Serum is an anti-aging product that promises you visibly younger-looking skin within a few days of application. The cream claims to be rich in peptides.
It also boasts of being one of the best injection-free solutions in the market for restoring the glow in your skin.
How can you believe these claims without knowing more about the cream? Read on to know more about the same.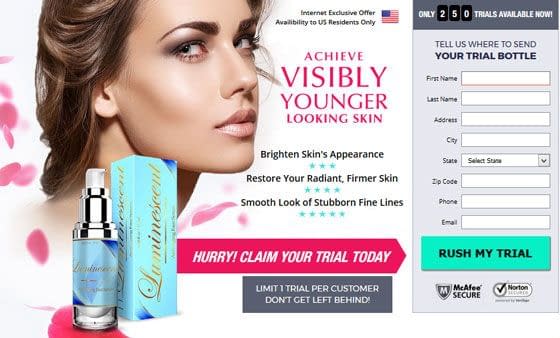 What does Luminescent Serum claim?
Like most of its counterparts, Luminescent Serum promises a lot of benefits on its website for people who use it regularly. It delivers whole collagen molecules to one's skin and enters into the deepest layers of one's skin to give you the desired results. When you use this cream daily, you will experience the following positive changes:
Overall improvement in the reduction of dark circles, wrinkles, fine lines and other ageing spots
Elimination of elements causing stress, dullness, discoloration, puffiness and sagginess
Overall improvement in the skin's potential to produce collagen
Excellent improvement in the tone, texture, firmness, hydration and immunity levels of the skin
Overall improvement in the brightness, softness and suppleness of one's skin
Aren't these claims impressive and attractive? However, never make the mistake of trusting them blindly. Spend enough time to collect facts and figures to justify these claims, so that you can invest in the right product.
What does Luminescent Serum contain?
Luminescent Face Serum mentions about using "active ingredients" and "peptide-rich" ingredients to restore the glow and youthful looks on your face. However, other than this, you will not find any information related to ingredients on its site. This is a huge disappointment, indeed! Since the list of ingredients is not declared transparently, it is not possible for us to test the cream's authenticity.
Pricing of Luminescent Serum
Luminescent Serum is available on a 14-day free trial period. To try this, you need to subscribe and pay a shipping fee of $4.95. If you don't like the cream, cancel your subscription within the trial period. If you don't, your credit card will be charged $94.95 at the end of the 14th day towards full usage charges. You are part of the auto-shipment policy of the cream as well. Hence, be prepared to receive shipments of this cream at your place, once in every 30 days. You would have to pay $94.95 every month for it. If you want to get out of this financial mess, you can call the company at 1-877-348-1793 or admin@try-luminescent.com to cancel your subscription at the earliest.
Bottom Line
As we can see from the above overview, Luminescent Serum doesn't mention anything about its ingredients or compositions. Therefore, it is very tough for us to confirm its authenticity. We feel that there is too many risks associated with this cream.