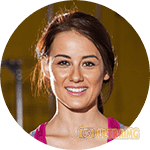 Luminessence Eye Serum promises to act on the skin around and beneath your eyes, to restore the glow and firmness on your skin. The makers of this eye serum claim that you can look beautiful naturally without Botox.
But how can you trust those claims? Is this product worth your trust? Read on to know more details about the same.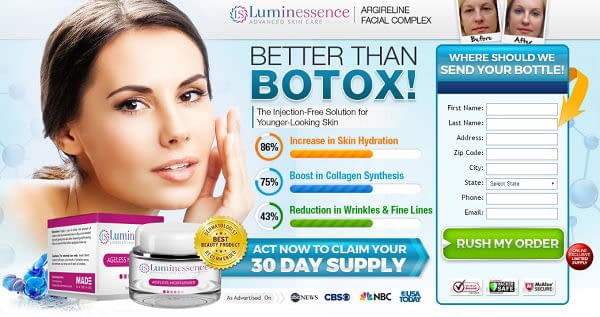 What does Luminessence claim?
Luminessence Vitamin C Eye Serum promises to act on the areas around your eyes and remove all traces of puffiness and tiredness permanently. When your eyes get a lift, they come back to life and make you look visibly younger. When you use this serum regularly, you can be sure of the following benefits, according to Luminessence's website:
Up to 45% improvement in the overall texture of the skin
Up to 31% reduction of puffiness in the skin around the eyes
Up to 35% reduction of dark circles
Overall improvement in the firmness, elasticity and hydration of the skin
Though this oil-free serum claims to reverse all types of skin damages and give you glowing and younger-looking skin, you should never trust it blindly. Ensure that you have collected enough facts to validate the tall claims made by the serum before you take the decision of investing in it.
What does Luminessence contain?
Unfortunately, we are not able to get enough information about the ingredients used to make Luminessence Serum from the product's website. The site does mention that the serum is rich in Vitamin C and reduces the effect of stress due to the coolness of Aloe Vera. Nevertheless, these details are not enough for us to check the authenticity of Luminessence. Therefore, we would never recommend it to our readers.
Pricing of Luminessence
Luminessence Eye Serum is available for an 18-day free trial offer. To try this, you need to pay $6.95 towards shipping and handling charges. If you are not satisfied with the serum, ensure that you cancel your subscription within these 18 days. If you don't, your credit card will be charged $98.79 towards the full usage charges of the serum, at the end of the 18th day. You are also part of the auto-ship policy of Luminessence. Hence, once in every 30 days, you will receive these shipments, for which you have to pay $98.49. To save yourself from future payments, you can call 1-855-456-0039 and cancel your subscription at the earliest.
Bottom Line
Though Luminessence makes tall claims about lifting the skin around your eyes, it doesn't mention its ingredients to support these claims. Therefore, we are not in a position to trust this product. It's steep prices and auto-ship policies are not helping matters, either. Therefore, we advise you to stay away from this and look for better alternatives for your skin.