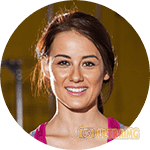 It is quite natural to experience to experience saggy skin, wrinkles, loose skin and other related problems when you grow old. We resort to costly treatments like Botox and take other injections to make our skin look youthful and hydrated. Luminique promises to remove all traces of ageing from your skin and make you feel young and fresh all over again.
However, if you want to know if you can invest your hard-earned money in a product like Luminique, you need to read this and take the right decision. The product comes with a risk-free trial offer, but that alone doesn't make it a worthy investment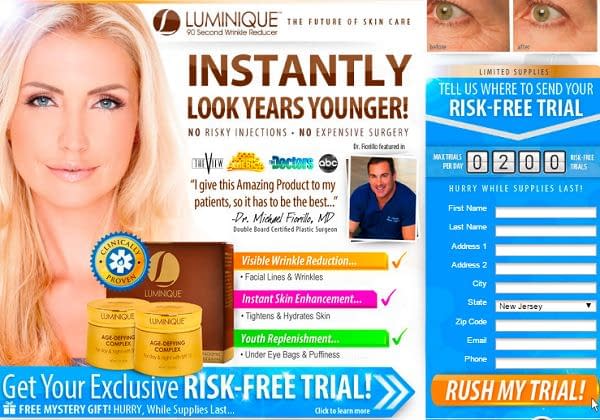 What does Luminique claim?
Luminique offers the following promises on its website:
Claims to be the world's most effective wrinkle reduction cream
Contains scientifically-proven formulae to reverse the effects of ageing
Remarkable reduction of wrinkles and fine lines
Allows the skin to remain hydrated and moisturised at all times
Makes your skin look more beautiful and refreshed
What is Luminique made of?
The main component of Luminique is Matrixyl 3000. With this ingredient, the cream promises to improve the production of collagen hormone in your skin. The package claims that this product has been scientifically tested to improve the visual appeal of your skin by effectively reducing wrinkles, improving skin pigmentation, tone and texture. The worrying factor is that the package doesn't specify the exact amount of Matrixyl 3000 present in it; therefore, we are not in a position to gauge the success of this product on our skin.
Cost structure of Luminique
Though Luminique claims it is risk-free, it doesn't mean that you get to test the product during the trial period free of cost. You are required to pay the shipping costs of $1.99 and the trial period lasts for 30 days. You need to contact Luminique within this time limit to let them know that you don't like the product and confirm that you are cancelling your subscription. If you fail to do so, you will be charged a whopping amount of $69.95 not once, but twice! This is for the payment of two months of supply that will be shipped to you. So, you need to act quickly if you are not satisfied. Luminique will keep on sending monthly deliveries till the time you cancel your subscription fully. If you have any problems or queries about this product, you can call their office at 1-877-494-2715 or send them an email at luminiquesupport@luminique.com.
Bottom Line
If you ask whether you can trust Luminique for your skin, our straightforward answer would be, "No!" This is because though this cream makes tall claims about its benefits, there are no scientific proofs for the same. You cannot understand much from the ingredients and labelling, either. One of the severe downsides to this product is its high price and its auto-ship policies, which creates a huge financial burden for you.