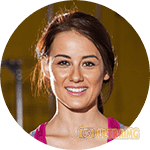 We all become conscious about our appearance as we grow old. Our skin develops wrinkles and fine lines as our age progresses, making us feel disheartened. These wrinkles and blemishes not only spoil our look but also come as a huge dent for our self-confidence as well.
There are quite a few products in the market that claim to remove our wrinkles instantly. Lumivol is one of them. Is this product good enough to put your money in? Read on to know more.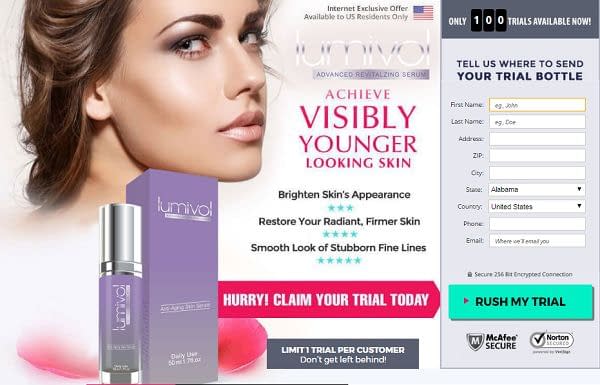 What does Lumivol claim?
The following are some of the reasons that should be compelling enough for you to consider Lumivol as your go-to solution for removing all symptoms related to old age from your skin:
Makes your skin look youthful by improving the clarity and tone of your skin
Makes your skin look soft and supple by tightening it and avoid sagging
Instant reduction of fine line and wrinkles from your skin
With all these exciting features, you might want to try the trial offer from Spendyr and watch the results for yourself. However, before you sign up for the same, here are some important points that you need to keep in mind and take a qualified decision if this product is suitable for you or not.
What ingredients does Lumivol use?
Whenever you choose any beauty product, you should first read through the ingredients to see if they are natural and if you are allergic to anything. Unfortunately, you will not be able to make this analysis on Lumivol, because the ingredients aren't mentioned in the package. This should ring an alarm bell in your mind and make you think if you need a product that cannot support its claims with its ingredients.
Cost structure of Lumivol
After 14-day trial offer, you need to pay $99.15 and additional postage charges of $4.95 for the Lumivol. There are two problems in this cost structure. One is the insanely high cost of this product and second is the limited period of trying. Fourteen days is too short a time to try any beauty product and Lumivol is no exception to this rule. From these two facts, it is evident that you have to face too many risks when you sign up for this product. The other major challenge is that Lumivol operates under an auto-ship policy. Therefore, until your subscriptions are cancelled, you will keep getting supplies every 30 days at cost of $99.15
Is Lumivol a legitimate product?
It is very difficult to answer this question directly. As a user, you have to go through all the terms and conditions clearly before signing up, so that you don't feel disappointments later on. We cannot say that Lumivol is illegitimate; however, since the prices are too high, and ingredients are not mentioned here, you can always look for better alternatives to reduce wrinkles. Feel free to call 844-591-7236 or send an email to support@lumivol.com for any queries.