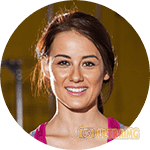 The beauty industry is overflowing with creams that promise to reduce wrinkles and remove all age-related symptoms from your skin. Lunabella is one such cream that makes tall claims about protecting your skin always.
It comes on a trial basis and operates as per auto-ship policy. Therefore, you need to be extra careful when you trust the claims made by this cream. You can read through our review herewith so that you can take the right decision.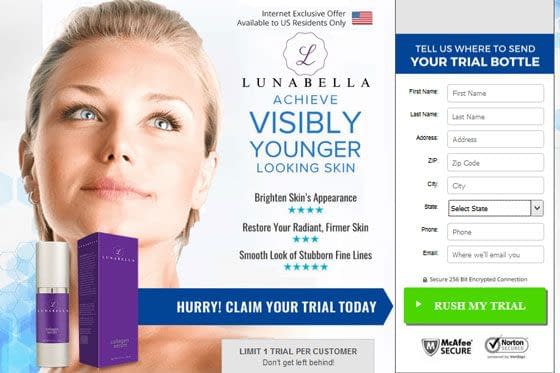 What does Lunabella claim?
The website of Lunabella Anti-Wrinkle cream states that it can do the following effortlessly:
Make the tone of your skin look bright
Bring back the radiance and firmness in your skin
Bring a smoothening effect on the rough and stubborn lines on your skin
It is easy for products to make tall claims like these on their websites and sales pages. In reality, the picture could be totally different. This is one of the main reasons why we always stop you from falling for these claims blindly. You need to take your time to authenticate these claims and then proceed with the product if their claims are justified with supporting evidence.
What is Lunabella made of?
If you are looking for a label or a detailed list of ingredients on the packet of this cream, you will find absolutely nothing at all. This is a very disappointing fact because if a product doesn't put its ingredients boldly, it reflects quite badly on its reputation and credibility. For this very reason, we are not in favour of you choosing this product for your skin. Yes, it could be effective; but this product is not worthy enough to take a risk on your assumptions when you don't even know what has been used for making the product.
Pricing of Lunabella
There are two huge problems with Lunabella – it is available for free for a trial period of 14 days, and it works as per the rules of auto-ship policy. When you sign up for the trial offer, you are automatically signed up for the auto ship policy. So, if you forget or miss to cancel your subscription within 14 days, you will be charged a sum of $98.41 for the first month and $98.41 from the next month onwards, because the shipments will be sent across to you automatically. You can call Lunabella on 888-710-6373 or send them an email to their address, support@lunabellaskins.com.
Bottom Line
There are quite a few downsides to this cream. First and foremost, Luna Bella refrains from sharing the list of ingredients and their dosages. Secondly, the prices are exorbitant, if you miss out to cancel your subscription during the trial period. Thirdly, the auto-ship policy is a major let down as creates more and more financial burden for you. We would recommend you to consider other better products than Lunabella, which promises the same (sometimes even better results) at affordable costs. You will get to save a great deal of money this way and be assured that your skin hands.