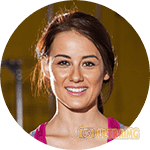 All of us experience skin issues time and again. Ageing is an important issue which almost all the ladies want to be addressed. Lutrevia claims to keep you young even in the old age. The manufacturer claims that Lutrevia can reduce the effects of aging on your skin and keep you looking young, or at least younger. And all this can happen, only after a short period of use!
This particular skin gel also makes some other claims such as removing the wrinkles, stress lines, fine lines, and horizontal lines. I am now going to take a look at this gel and see what it can offer us and at what cost, both to our skin and our pockets.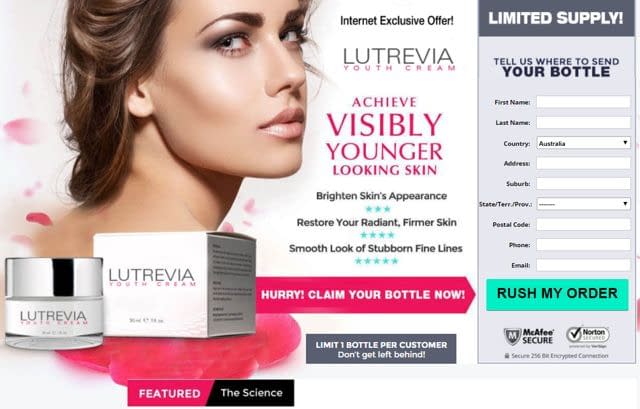 Claims of Lutrevia
The manufacturer of Lutrevia claims that it will remove dark spots, ageing signs such as wrinkles, crinkles and horizontal or stress lines. The formula of the gel will help to remove and lighten dark circles, fine lines and even the sagginess on the skin. It will improve the overall condition of the skin. Besides, it will also delay the natural process of ageing and will keep you look young as compared to your actual age. Now, this may look overwhelmingly good but, before buying this product, I need to look into the ingredients and what the actual effect will be on your skin. I will also take a look at the pricing of the product and how that can affect you as well!
Ingredients of Lutrevia
When I visited the manufacturer's site, I was just amazed. In fact, I got nothing in respect to the ingredients of the gel. It only describes that it uses 'active ingredients' and 'peptide-rich'. Well, it doesn't tell about the actual names of the ingredients or their composition. However, there is absolutely no mention, anywhere, about the quantities used or any other details. This includes on the packaging of the product itself. Therefore, without any additional information, it is very hard to say if this product will work or not and also if it is good for your skin.
Price of Lutrevia
As with many similar skin care and beauty products such as this, it is available on a 14 day free trial period, where you only pay for the postage which is $7.24! However, if you don't like or want this product, you can cancel the subscription. But you'll have to cancel it within 14 days otherwise they will charge you $131.00 on the 14th day through your credit card. So you'll be paying $7.24+$131.00. Remember, it is a monthly subscription and if you don't cancel it, you'll have to pay the cost every month. You can cancel the subscription by email at support@lutrevia.com or by calling their phone number listed below:AustraliaAdelaide+61-863777431Brisbane+61-731777286Canberra+61-261450172Darwin+61-879054706Perth+61-863777428Sydney+61-290520868New ZealandAuckland+64-9-8011070Wellington+64-48303479
Final thought
Lutreviadoesn't describe its ingredients thoroughly. But, again, it comes up with ambiguous pricing and dubious terms and conditions. So for me, I'll never recommend this product to my audience.