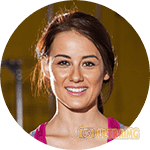 Lux Allure Ageless Moisturiser is one of those anti-ageing beauty products that promise to restore the radiance and firmness on your skin naturally without paing and expensive Botox injection.
It claims to use effective ingredients and breakthrough scientific formula to rejuvenate your skin and make you look several years younger, glowing and more beautiful.
Are these claims true, though? This is the first question that should come to your mind when you read about this cream. To know the answer, read on to know more about the cream.
What does Lux Allure claim?
Lux Allure, like most of all its counterparts, does an excellent job in making huge claims on its site, about the benefits it can bring to your skin. It promises permanent removal of ageing spots and natural replenishment of your skin by delivering whole collagen molecules to the skin. Regular users of the cream are entitled to the following benefits:
Overall improvement in the tone, texture, firmness, brightness and immunity levels of the skin
Visible reduction in the number of wrinkles, dark circles, fine lines and other ageing spots
Visible improvement in the hydration levels of the skin
Improvement in the skin's capacity to produce collagen and elastin
Removal of elements causing stress, discoloration, damage, puffiness and sagginess of the skin
These claims are just words unless they are proved with facts and figures. You have to look for other factors like cost structure and components to know if this cream is authentic or not.
What does Lux Allure contain?
Lux Allure Ageless Moisturiser doesn't contain any information on its website about its ingredients. There are terms like "active ingredients" and "breakthrough scientific formula" used in the site at few places. However, there are no details to justify these claims. Since the ingredients are not openly available, we are afraid that it could contain some harsh chemicals that could be unsuitable for people with sensitive skin. Without knowing the contents, it is not possible for us to confirm the authenticity of this cream.
Pricing of Lux Allure
Lux Allure is available on a 14-day free trial offer. To try this, you need to pay a one-time processing fee towards shipping. Ensure that you cancel this subscription within these 14 days if you don't like the product. If you don't cancel on time, your credit card will be charged $89.67 towards the full retail price of the product. That's not all. As part of the auto-shipment policy, you will receive Lux Allure cream every month. Your card will be charged $89.67 for the same. To cancel your subscription at the earliest, you can call 855-809-2287.
Bottom Line
Lux Allure Ageless Moisturiser is an anti-ageing product that makes tall claims on its website. However, we are in support of this product because of three main reasons. Firstly, the ingredients are not known. Secondly, the cream is priced quite steeply. Thirdly, there are complex auto-shipment and cancellation rules governing this cream. We feel that this cream is highly risky and thus, doesn't deserve your money's worth.