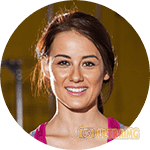 Luxia Cream is one of the many anti-aging products that promise you younger looking skin within a few days of usage. This cream promises to act on the basic causes of wrinkles and dark circles and remove them forever naturally and without Botox.
Is this product genuine? Is it worth investing your hard-earned money in? The answers to these questions can be obtained once you analyse further about this cream.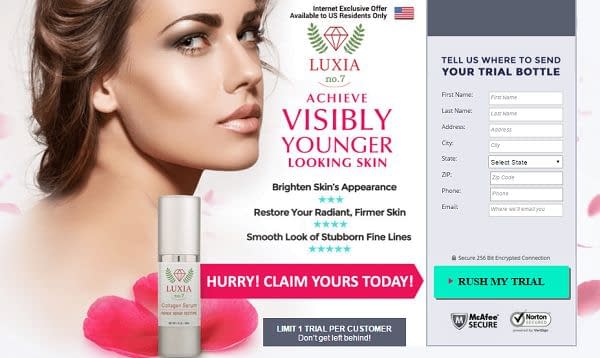 What does Luxia Cream claim?
Luxia is no different from its counterparts regarding claiming tall things on its site. According to the makers of this cream, if you use this product regularly, you will see the following benefits:
Up to 89% improvement in the overall firmness and tightness of the skin
Up to 94% improvement in the reduction of fine lines and wrinkles
Up to 84% reduction in dark circles
The cream also acts brilliantly on your skin to reduce crow's feet, frown lines, chin creases, brow lines, forehead lines and lip wrinkles. Due to this, it claims to bring an overall improvement in your skin tone. However, to know if these claims are true or not, you should know the components of Luxia Cream.
What does Luxia Cream contain?
We must admit that Luxia disappoints us quite heavily regarding its components. The product doesn't mention about its ingredients on its site or its package. Therefore, it is impossible for us to cross-check the claims made on the site and confirm its authenticity. Also, we are afraid that the product might contain some harsh chemicals that could cause allergies to people with sensitive skin. Without knowing the components, we can never recommend a particular product for our readers. Luxia is no exception to this rule. The site does mention about the serum using natural ingredients to give a lift to your skin. However, it doesn't mention about its components openly, which is a huge disadvantage for Luxia.
Pricing of Luxia Cream
You need to pay $4.95 towards shipping and handling to try the 14-day free trial offer of Luxia Cream. If you are not happy with the cream, you need to cancel your sign-in immediately. If not, your credit card will be charged $98.41 towards the full month usage charges. Since you are also part of the auto-shipment policy, you will get shipments of Luxia once in every 30 days. You need to pay $98.41 for the same. If you want to save yourself from this huge financial burden, you can call (877)-721-3344 or email luxiaskin@custservice247.com and cancel your subscription at the earliest.
Bottom Line
We would never recommend Luxia Cream for our readers because it doesn't mention about its ingredients openly. We also feel that this cream is governed by steep charges and complex cancellation/auto-shipment policies. Hence, we suggest you try out anti-ageing products that are more transparent to its users and that are more budget-friendly. We advise you to look for products that are genuine and more result-oriented.