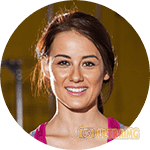 Is Mirage Imperial Anti-Ageing Cream the best solutions for you. It claims to use impressive scientifically tested formula and ingredients to improve your skin's potential to produce collagen and elastin.
Hence, the makers of Mirage Imperial claim that you can look at least ten years younger when you try this product regularly. To know if these claims are genuine or not, you should analyze more about the product's features, cost, and components which are discussed below.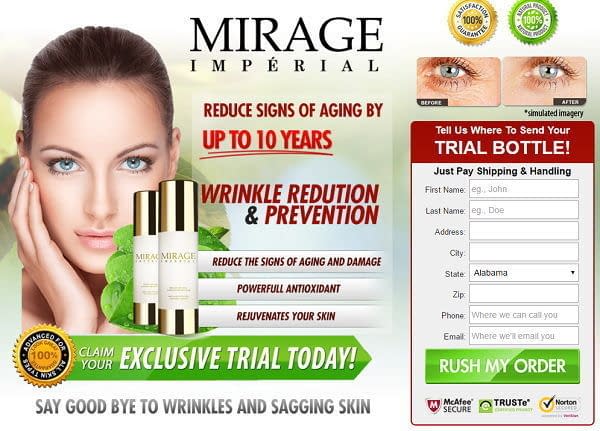 What does Mirage Imperial claim?
Mirage Imperial, on its website, claims that you can bid goodbye to wrinkles, dark circles, and sagging skin when you start using it regularly. It boasts of containing powerful antioxidants that naturally rejuvenate your skin. The users of this product are entitled to the following benefits:
Overall improvement in the tone, texture, hydration, moisture, and brightness of the skin
Visible reduction in the number of wrinkles, dark circles, fine lines, and other aging spots
Elimination of elements causing breakage, puffiness, sagginess, and discoloration of the skin
Considerable improvement in the skin's potential to produce collagen and elastin
Impressed with these claims? While we do agree that these claims are too good to be true, we recommend to you still look for facts that justify these claims. This way, it becomes easy for you to authenticate this cream before you investing your money in it.
What does Mirage Imperial contain?
Mirage Imperial boasts of using natural ingredients to restore the softness, suppleness and youthful looks on your skin. The main components of this cream are:
Ceramide Complex (to keep the skin moisturized, soft and supple always)
Phytosphingosine (to regulate lipid production and keep the skin moisturized at all times)
Retinol Palmitate (Vitamin A to prevent aging and regenerate new cells
Palmitoyl oligopeptide (to increase the production of collagen, elastin, hyaluronic acid, and glycosaminoglycan in the skin)
Rosemary Extract (nutrient-rich antioxidants to prevent skin issues and damage
Balm Mint Extract (anti-bacterial and anti-inflammatory element to remove causes of stress
Pricing of Mirage Imperial
Mirage Imperial is available on a 14-day trial offer. To try this, you need to pay $6 towards shipping charges. Remember to cancel your subscription within these 14 days, if you are not happy with this cream. If you don't, your credit card will be charged $87.95 for using the cream. You are also part of an auto-shipment policy of this cream. Hence, you will continue to get shipments of Mirage Imperial once in every 30 days, for which you need to pay monthly charges of $87.95. To come out of this mess, you can call 1-844-519-3609 and cancel your subscription at the earliest.
Bottom Line
Though the ingredients of Mirage Imperial are quite impressive and effective, we wouldn't recommend this product for you due to two reasons. Firstly, the cream is too steeply-priced, and secondly, the cream comes with certain complex cancellation rules.