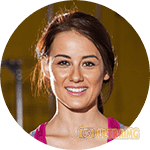 Natural Eyes Advanced Eye Serum is one of those anti-aging products that promise you an instant lift to your eyes, thereby making you look at least ten years younger than you already are. This eye serum promises to act on wrinkles and dark circles permanently.
Are these claims trustworthy? Does this serum deserve your money? You should analyze more about the cost and components of this serum before you make an important decision.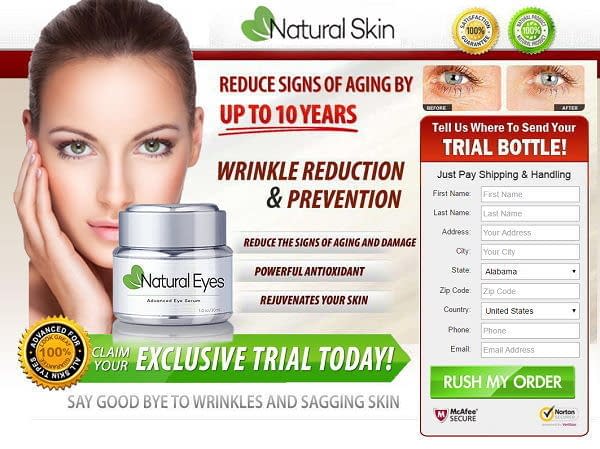 What does Natural Eyes Advanced Eye Serum claim?
Natural Eyes Advanced Eye Serum boasts of a phytoceramide formula that acts on the deepest molecules of your skin. Through this approach, the serum plans to improve the production of collagen and elastin in your skin. Hence, when you use this serum regularly, you will get the following benefits, according to the product's site:
Overall improvement in the tone, texture, brightness, firmness, hydration and moisture of the skin
Considerable improvement in the skin's collagen, elastin, hyaluronic acid and glycosaminoglycan production
Elimination of elements causing dullness, sagginess, breakage and discoloration of the skin
Quick restoration of firmness, youthful looks, softness and suppleness of the skin
Though these claims are quite good to read, you should understand if they are genuine or if they are mentioned to woo customers. You have to collect facts that support these claims so that you are convinced about the authenticity of this serum.
What does Natural Eyes Advanced Eye Serum contain?
Natural Eyes Advanced Eye Serum doesn't disappoint us in this matter. It mentions a list of its main components on its site so that users can understand how effective it is. The main ingredients used here are:
Ceramide Complex (for keeping the skin soft and retaining its moisture always)
Phytosphingosine (anti-bacterial element for regulating lipid production)
Retinol Palmitate (Vitamin A component for removing dead skin and regenerating new cells)
Palmitoyl oligopeptide (for skin restructuring and improving the production of collagen, elastin, hyaluronic acid and glycosaminoglycan in the skin)
Rosemary Extract (essential oils for the overall nutrition of the skin)
Balm Mint Extract (anti-bacterial and anti-inflammatory element to reduce the effects of stress)
Pricing of Natural Eyes Advanced Eye Serum
We need to refer to the "Terms" section to know the pricing structure of Natural Eyes Advanced Eye Serum. For a 14-day free trial, you need to pay $5.95 towards shipping charges. If you don't cancel your subscription within14 days, your credit card will be charged $93.95 towards full month's charges. You are automatically part of the auto-replenishment program as well. Therefore, once in every 30 days, you will get supplies of Natural Eyes Advanced Eye Serum delivered to you. You need to pay $93.95 + $5.95 every month for the same. To get out of the mess, you need to call (888)-304-3917 and cancel your subscription at the earliest.
Bottom Line
In spite of using natural and effective ingredients, Natural Eyes Advanced Eye Serum disappoints us regarding its pricing policy and cancellation rules.