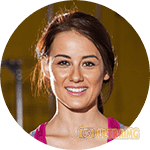 Natural Skin Advanced Lifting Gel is an anti-aging cream that promises to restore the youthful looks and firmness on your skin in the most natural way possible.
But, can you trust these claims blindly? Definitely, not! You have to collect facts related to the gel's ingredients, features and its cost structure to make the right decision.
What does Natural Skin Advanced Lifting Gel claim?
When you look at Natural Skin Advanced Lifting Gel's website, you will be impressed because of the promises it makes to its regular users. It claims that it can deliver the following within a few days of usage:
Overall improvement in the tone, texture, firmness, and brightness of the skin
Considerable improvement in the moisture and hydration levels of the skin
Visible reduction in the number of wrinkles, dark circles, fine lines, and other aging spots
Reduction of factors causing stress, breakage, dullness, and discoloration of the skin
Overall improvement in the health and immunity levels of the skin
If you were looking for an answer for all your aging related problems, this gel seems to be the right choice for you. However, never make the mistake of trusting it without having enough facts to prove these claims. You need to be sure that this gel is authentic before investing your hard-earned money in it.
What does Natural Skin Advanced Lifting Gel contain?
Natural Skin Advanced Lifting Gel disappoints us terribly in this aspect. When we checked its site to know about its components, we were in for a shock. The site or the package doesn't mention anything about the ingredients. Though the site often mentions about using "active ingredients" and "peptide-rich" contents, it doesn't mention anything about the actual list of components. Without knowing what goes into its making, it is very difficult for us to confirm the authenticity of this gel. Also, we are afraid that it could contain harsh chemicals that might cause rashes for people with sensitive skin.
Pricing of Natural Skin Advanced Lifting Gel
You need to sign into the product's site and pay $5.99 towards shipping charges to try the 14-day free trial of the gel. If you don't like the product, remember to cancel your subscription within the trial period. If you don't, at the end of the 14th day, your credit card will be charged $93.99 towards the full retail price of the product. Since you are part of the gel's auto-shipment policy, be prepared to receive its shipments once in every 30 days. You need to pay $93.99 + $5.99 every month for the same. To save your money, it is highly recommended that you call (888)-304-1953 and cancel your subscription at the earliest.
Bottom Line
When a product is not transparent about its ingredients, it cannot be trusted. Natural Skin Advanced Lifting Gel is no exception to this rule. We suggest you stay away from this for the betterment of your skin.