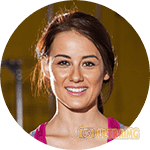 NeuLift Anti-Aging Cream is an anti-ageing cream that promises a visible reduction in wrinkles and fine lines by increasing the skin's potential to produce collagen.
While this is quite a scientific claim, we need to analyse it further to understand how exactly NeuLift plans to do that. Also, this cream is available for a free trial, and it falls under an auto-ship program.
So, you have to be extra careful about the hidden terms that the cream may contain. Read this review of NeuLift Anti-Aging Cream to understand if this is the product that you were looking for, to correct your ageing symptoms.
What does NeuLift Anti-Aging Cream claim?
When you look at NeuLift's website, you will understand that it promises the following claims to its users:
Visible decrease in the number of wrinkles
Considerable improvement in the skin's potential to produce collagen
Visible reduction in the appearance of dark circles
Yes, we do agree that these claims are good. Nevertheless, we are not sure how much true are there. As the product is new to market and not much true review is there, so we have to analyse other factors like the product's price, components and other terms to know if it is authentic and if its claims are credible.
What does NeuLift Anti-Aging Cream contain?
NeuLift Anti-Aging Cream active ingredients! That's the only thing mention in its' websites. We must say that we are not impressed with the lack of ingredients. And since we don't know what the ingredients are, there's no question of analyzing the dosages or concentration of these ingredients. Due to this, we are not able to say with confidence that this product would work great for you.
Pricing of NeuLift Anti-Aging Cream
NeuLift is available for a free trial for 14 days. However, this doesn't mean that you get to try it for free. You have to pay a small postage fee for $4.95. Ensure that you cancel your signup within this short time span, to avoid being charged a huge sum of $94.90 ($89.95 + $4.95 shipping cost), at the end of the trial period. Since you are automatically signed in for the auto-ship program, you will also be getting supplies of NeuLift every month, for which you will be required to pay huge charges. Therefore, cancel your subscription as early as possible. For cancellation and general queries, you can contact NeuLift on (855) 686-0549 or at cs@neuliftskin.com for assistance.
Bottom Line
While we are convinced with the ingredients of NeuLift, we are not quite happy with the steep price and auto-ship program of the product. If you don't read through the terms, you will be caught in a huge financial burden due to this product. The price structure is hidden away in the T&C section to trap you. Hence, we would never recommend this product for our users. There are other pocket-friendly and effective alternatives available in the market, which you can try for the betterment of your skin.