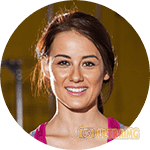 Every day we see lots of advertisements about serums, creams and skincare solutions promising to reduce our wrinkles and making our skin looking youthful again. Most of us fall prey to these tall claims and end up losing a lot of money.
The worst part is they end up doing considerable damage to their skin as well. This is why you need to be very careful while choosing skincare products.
Here, we are going to review the New Age Neo Hydrate Gold serum for you and let you know if this is a product that is worth investing in.
What does New Age Neo Hydrate Gold claim?
As per the website of New Age Neo Hydrate Gold, it promises to make your skin youthful and radiant in the most effortless way. Some of the benefits that it promises are:
Improving your skin tone and making it look bright
Bringing back the radiance and firmness to your skin
Reducing fine lines and formation of wrinkles
All of these claims may look good on paper; however, they are not enough for influencing you to buy this serum. To know if they would suit your skin or not, you need to do a careful analysis of its components and pricing, the details of which are given below:
What is New Age Neo Hydrate Gold made of?
There is only a vague mention on the website about New Age Neo Hydrate Gold serum containing MAC-5 complex and 5 anti-aging ingredients. There is no label, where you can find what the components are and their dosages. You will not find any other detail anywhere else; therefore, it becomes very difficult to say clearly whether this serum would work for you or not. The ingredients might have some positive impacts, but without knowing about the dosages, it is difficult to comment on anything.
Pricing structure of New Age Neo Hydrate Gold
In spite of being an auto-ship product and being charged hefty sums after the trial period, one good point about New Age Neo Hydrate Gold serum is that these pricing details are mentioned clearly. You don't have to hunt the small fonts in the Terms & Conditions to know about the price, like what you find in other trial-offer skincare products in the industry today. For the 14-day trial period, you need to pay only the shipping fee of $4.95. Once the offer ends, you will be charged the whole price of $89.95, if you don't cancel your subscription within this time. You will automatically be signed up for monthly supplies as per the auto-ship policy; therefore, you need to pay a huge sum monthly until your subscription is cancelled. For all queries about this product, you can reach out to 800-640-3456 or customerservice@trynewageskincare.com
Bottom Line
The ingredients used in New Age Neo Hydrate Gold Serum have the potential of making your skin look vibrant and youthful. Nevertheless, the huge costs, auto-ship policy and lack of detailed dosage details are huge let-downs. Therefore, we wouldn't recommend this product for you. We advise you to look for other result-oriented skincare solutions that come at affordable prices and transparent terms so that you don't feel disappointments later on.