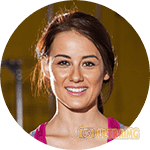 New Age Skin Cream like most of its counterparts promises that it will make you look several years younger than you are already are, by acting on the root causes of ageing and removing them completely. It claims that you don't have to depend on painful needles and costly surgical treatments.
But should you believe the claims made my New Age Skin? Before taking the decision to buy New Age Skin, read the full review below.
What does New Age Skin Cream claim?
The website of New Age Skin Cream promises the following impressive things for its users:
Overall improvement in the brightness, firmness, and tone of one's skin
Visible reduction in the number of wrinkles and dark circles
Great improvement in the skin's hydration levels
Overall improvement in the skin's immunity levels
Complete removal of elements that cause cracks, dullness, and sagginess of skin#
While reading these claims, you might think that this product is a must-buy; however, you need to understand that these claims are just words until they are proved by facts and evidence.
What does New Age Skin Cream contain?
There is no information on the product's site about the components used in making this cream. However, the bottle mentions a name called Matrixyl 3000 and Shea butter. This is the only information we have about the components, and we are upset that the makers of New Age Skin Cream didn't think that it was important enough to be shared with their users. Vague words like a peptide-rich serum and whole collagen molecules do not give away any evidence regarding the components of this cream.
Pricing of New Age Skin Cream
The product is available for a free trial for 14 days. To try out the same, you need to pay a meagre amount towards shipping charges. It is highly recommended to cancel your subscription within these 14 days. If you don't do it, your credit card will receive a charge worth $89.95 towards the full month's usage. Since you are part of an auto-ship policy, this cream will be delivered to your address every month, for which you have to pay $89.95 monthly until you cancel your subscription by calling 1-800-640-3456 during the 14-day period itself.
Bottom Line
New Age Skin Cream suffers from three main disadvantages. Firstly, it doesn't tell anything about its ingredients to the outside world. Secondly, the prices are too high, and we feel it is a huge risk to put your money here. Thirdly, the product is governed by auto-ship rules, which can lead to a huge financial mess later on, if you are not careful. Hence, we recommend you to stay away from New Age Skin Cream and invest hard-earned money in an alternative, which is quite open and suits your affordability levels. We would never recommend you to any product that doesn't tell its users openly about its components. New Age Skin Cream is no exception to this rule.