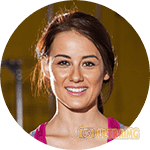 New Life Revitalizing Anti-Wrinkle Moisturizer is one of the many anti-aging creams that promise to deliver visibly younger-looking skin within a short time. It boasts of being one of the best injection-free solutions in the anti-aging industry.
Are these claims true? To know the answer to this question, you should analyze more about the cream's cost structure, components and the like. Read on to know more about the details.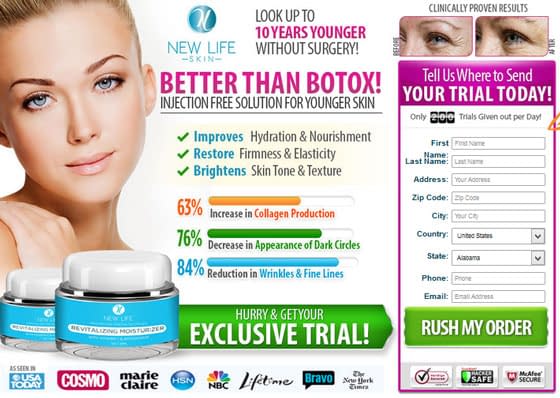 What does New Life Revitalizing Anti-Wrinkle Moisturizer claim?
New Life Revitalizing Moisturizer's website promises the following benefits for its regular users:
Overall improvement in the tone, texture, brightness, firmness, and nourishment of the skin
Considerable reduction in the number of wrinkles, dark circles, fine line, and aging spots
Phenomenal improvement in the hydration and moisture content of the skin
Removal of elements causing stress, fatigue, puffiness, and discoloration of the skin
Never get tempted by these tall claims and invest your money in this cream. It is very important to know if these claims are genuine. Is this product authentic? You will get the answer to this question when you check its ingredients and cost structure.
What does New Life Revitalizing Anti-Wrinkle Moisturizer contain?
New Life Revitalizing Moisturizer boasts about revitalizing, replenishing and moisturizing your skin in the most natural way, thanks to its active and effective ingredients. However, we were disappointed to see that its website didn't mention anything about its contents. There is no mention of the contents of its package as well. In spite of making a lot of tall claims and promises on its site, the product didn't give enough information to substantiate these claims, which is a huge let down in itself. Since we don't know about the components of this cream, we would never recommend this product for our readers.
Pricing of New Life Revitalizing Anti-Wrinkle Moisturizer
To know the pricing structure, you should refer to the "Terms" section of the product's website. New Life Revitalizing Moisturizer is available on a 14-day free trial offer. To sign up for the same, you need to pay $4.95 towards shipping charges. Ensure that you cancel your subscription within these 14 days if you don't like the product. Failure to do so will result in your credit card being charged $97.67 towards the full month's usage charges. You are also part of the auto-shipment policy of the product. Hence, once in every 30 days, your credit card will be charged $97.67 for the shipments sent to you. To come out of this mess, you have to call 1-888-702-8093 and cancel your subscription at the earliest.
Bottom Line
We suggest you stay away from New Life Revitalizing Moisturizer because it is not open to its users about the ingredients. When there is so much ambiguity about as important a factor as ingredients, we are sure that this product doesn't deserve your investment. There are other transparent, cost-effective and more result-oriented products in the market that are worth your trial.