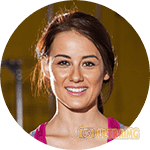 Nouvelle Beaute is yet another serum in the beauty product market. It also claims to beautify your face and make you look young and fresh. It will help to re-vitalize and firm your skin. In addition to that, it also claims to remove the ageing signs such as dark circles, wrinkles, crinkles, stress lines, fine lines and horizontal lines permanently. Apparently, all these claims look really positive and all of us want such things to happen. But how all these changes are possible only with the use of a single serum. Like the other beauty products, these claims are music to the ears; however, I can't believe them without verifying them. Let me judge how much the claims are authentic and true. So let's have a look at the cream's ingredients and other things carefully.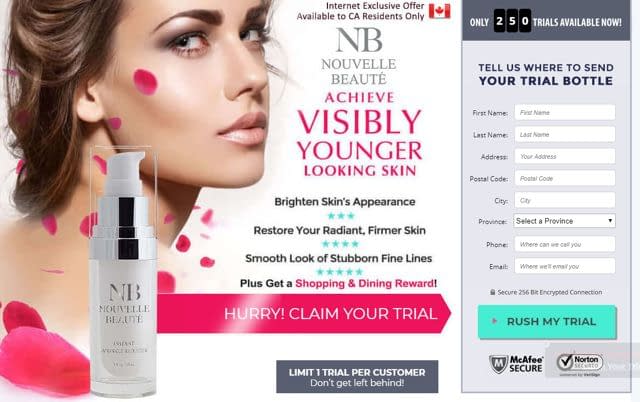 Claims of Nouvelle Beaute
As it is clear from its name, it helps to reduce or even remove the ageing signs permanently. When I visited the web site of Nouvelle Beaute, I came across several claims made by the manufacturer. The manufacturer claim that the cream will make you look young and fresh within a short period of its use. According to the makers, you'll get a smooth skin free of any horizontal or stress lines. Your skin will become glary and glowing. It also deals with the pigmentation issues and makes your skin look better than ever.
I'll have to check whether all these percentage changes are actually possible through the ingredients of this product. After that, I'll be in a position to give a statement about this Serum claims.
Ingredients of Nouvelle Beaute
If you're looking for a detailed labeling about the ingredients, you'll have to bear a huge disappointment. Sorry to say but Nouvelle Beaute doesn't offer any label. There is no information about its composition and what is being used to make this product. As we see that the claims are really huge but we can't testify these claims. So, for me, the product looks like a bit dubious and the manufacturer are just making false claims.
Price Structure of Nouvelle Beaute
To understand the price structure, you'll have to visit its terms & conditions section. It comes up with a 14-day free trial and you'll have to pay only the shipping charges of $3.95, apparently. If you will not cancel the subscription within 14 days time, they will deduct an amount of $99.95 from your credit card. Remember, it is a monthly deal and you'll have to pay $99.95 each month for the package. So it is safe to cancel the subscription to avoid the financial loss. You can contact then via phone on (437) 266-2778.
Conclusion
The product is apparently available free but you actually have to pay for it. In fact, the pricing structure is quite deceptive. And we don't know about the ingredients. All these aspects make the product highly risky to buy. So, I'll never recommend this product to my readers.