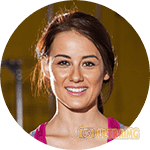 There are lots of beauty products in the market that claim to restore the youthful nature of your skin and bring back its vitality – something that you always longed for.
With so many products and trial offers on them, it tends to get confusing to pick one for yourself. Here, we are going to give a review on one of these products, Nu Beauty, its features and trial offers and our recommendations as well, to aid your decision-making process.
This will give you a better understanding of its benefits and hidden charges if any so that you can make the right call whether to choose this or not.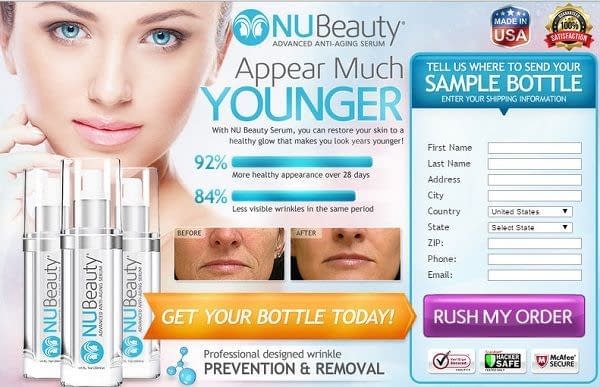 What does Nu Beauty promise?
Nu Beauty is an anti-aging serum, which claims to make your skin look youthful and fresh always. As per the product's website, it claims to provide the following benefits for you:
Makes your skin look bright and radiant
Restores firmness of your skin
Removes the appearance of fine lines
Already want to buy this anti aging serum after reading its benefits? Hold on, as you need to understand if the product's claims are genuine or not, before you decide to invest your hard-earned money in this.
What is Nu Beauty made of?
You can check the authenticity of a product by analysing the composition of its ingredients. If you thought you could do the same for Nu Beauty as well, you are in for some major disappointment. The package of this serum doesn't contain the list of any ingredients or their compositions. Therefore, you will not be able to check the effectiveness of the safety of this cream. Would you want to buy a product even if you are completely unaware of its ingredients? Can you afford to take such a big risk with your skin?
Cost structure of Nu Beauty
Nu Beauty claims that its serum comes with a trial offer; however, you would be mistaken to believe that you can use the product free of cost by paying only $6.97 of shipping cost. Apart from the initial fee for a short period which is 10 days from date of purchase, you need to pay a hefty charge of $139.97, if you miss out cancelling your subscription within this trial period. What's worse is you will continue to keep getting your monthly supplies and be asked to pay for them ($139.97 + $9.97 shipping cose), unless you cancel your subscription fully. You have to read through the terms and conditions of Nu Beauty to know what you are signing in for. If you have any doubts or queries about the product, call Nu Beauty at 855-511-2188 or email them at support@trynubeauty.com
Bottom Line
There are two major disadvantages associated with Nu Beauty. One is that its package doesn't come with any ingredients for you to cross check its authenticity and the second is that the price is too high, if you miss cancelling your products within the trial offer. These hidden charges can come as an unpleasant shock to you if you don't read the terms properly. Therefore, we recommend that you look for other products that are effective and have transparent pricing.
Read more: https://skinproductsreviews.com/free-trial-scam/nu-beauty/#ixzz5zv4hemRN