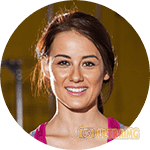 NuvaClear Skin is yet another beauty product which offers injection-free remedy to all the skin issues. They say that you'll get rid of all the issues without undergoing the knife of a plastic surgeon. It claims to remove the wrinkles and crinkles from your skin naturally. So you don't need to worry at all about these issues, according to this beauty product. But, what is the reality. You are not supposed to invest a good amount of money to buy it and believe their claims without verifying the authenticity of the product. Let's testify the credibility of the claims first before going ahead.
Claims of NuvaClear Skin
First of all, I will check what the claims of the product are. Like other similar beauty products, this NuvaClear Skin serum claims to remove the stress lines, horizontal lines, dark circles and other ageing signs. The manufacturer makes the following claims over the web site of the serum. Now, this is not unusual for the manufacturers of skincare products such as this to make such claims. But are they actually true? Well, the bottom line is that we don't know unless we do some more research into the ingredients of the cream and what effect these ingredients will have on your skin.
Ingredients of NuvaClear Skin
When I visited the site, I only see that it uses vitamin C to make the product. I don't get other information about the product. The web site of the product is really shabby and I actually didn't get any useful information about the composition of the product. So, it is really tough for me to verify the authenticity of the claims without knowing the ingredients of NuvaClear Skin serum. In fact, it strengthens my doubts about the beauty product. So for me, these look false claims.
Price of NuvaClear Skin
Well, if you want to know about the 'actual' price of the product, you must thoroughly read its terms and conditions section. It is basically available on 14 day's free trial period but it is actually not free at all. They will charge your credit card each month. If you don't like or want the product, you'll have to cancel the subscription within 14 days. Otherwise, they will charge you $89.95 after 14 days and will charge you $94.90 after every 30 days. To cancel the package, you can call them at (855) 217-1108 or email them at cs@nuvaclearskin.com
Concluding remarks
As I've mentioned earlier that the product, NuvaClear Skin doesn't reveal its ingredients so you should never use it. In addition to that, the dubious price structure and other relevant things make this product really risky to buy. So, it's my wise advice that you should stay away from this serum.