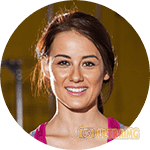 Nuvapelle is an anti-ageing serum that promises you an instant reduction of wrinkles and provides results that are better than Botox. How much can you believe these claims?
Nuvapelle is available for trial, and it comes with auto-ship rules as well. Therefore, we advise you to read through the terms and conditions thoroughly so that you don't get trapped into any hidden terms. Here is our review of this serum. This might help you decide if you should invest in this serum or not.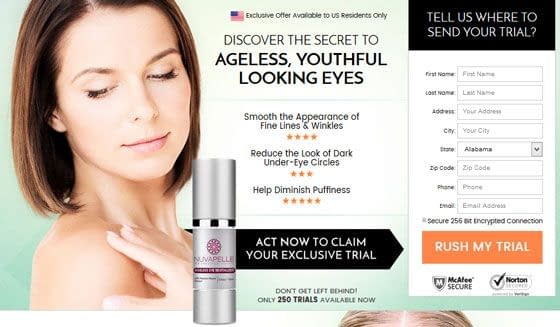 What does Nuvapelle claim?
Like all other anti-ageing creams in the market, Nuvapelle makes some tall promises like the following on its website:
Considerable increase in the skin's collagen IV synthesis (by 327%)
Considerable increase in hyaluronic acid synthesis (by 267%)
Considerable increase in the skin's overall collagen synthesis (by 117%)
While the claims are good to read, we are not sure how Nuvapelle came up with these percentages. We analysed the website to check if there are any proofs to this number. Unfortunately, there is no much information available there as well. This is precisely why you need to check other factors of the serum like its ingredients, price, and other terms to check if it is authentic or not.
What does Nuvapelle contain?
Nuvapelle anti-ageing serum claims that it uses sophisticated ingredients to provide best results for its potential users. However, when we check the label to cross-check this fact, we only know that it contains a peptide known as Matrixyl 3000. Though we are quite sure that this ingredient could be effective in removing ageing symptoms, we are not sure of the dosages and thus are not sure about the effectiveness of the product.
Pricing of Nuvapelle
Like its counterparts that are available for a free trial, Nuvapelle anti-ageing serum is available on trial for 14 days. Though it claims that this trial is risk-free and not chargeable, you still need to pay the initial shipping fee. Cancel your subscription within this trial period to avoid the hefty fee of $89.99 slapped on you at the end of the 14th day, towards the first month's usage. Since you are automatically signed up for the VIP Club (nothing but the auto-ship program), be prepared to cough up huge sums of money every month for the shipments that are sent automatically to you. This will continue until you cancel your subscription. For queries related to cancellation and others, you can reach out to Nuvapelle on 877-302-5407 or support@ordersupport247.com. You can cancel from the product's website as well.
Bottom Line of Nuvapelle
We are not sure of the detailed list of ingredients available in Nuvapelle anti-ageing serum. The lone ingredient detail that we have is not enough to validate the tall claims of the product. Also, the serum is too overpriced and comes with the complications of auto-ship rules that can catch you by surprise if you don't read the terms properly. Therefore, we would advise you to look for other effective options in the market for your skin, so that you can be assured that you are putting your money in the right place.