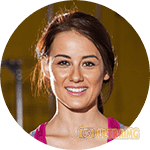 Nuvella Anti-Ageing Serum is an anti-aging product that promises you healthy and vibrant looking skin within a few days of usage.
It claims to one of the best injection-free anti-aging solutions and also proudly boasts about being the secret behind the glowing and ageless beauty of celebrities. This serum claims to act on the basic causes of aging and remove unnecessary dull spots forever.
All set to invest in this serum? Hang on for a while; you need to know more information about the serum-like its components and cost structure to make the right call.
What does Nuvella claim?
Looking for a permanent solution to get rid of your ageing spots? Are you against costly surgical procedures and needles that claim to give you youthful looks? Nuvella Anti-Ageing Serum is the right solution for you, according to its makers. When you use this serum regularly, you can witness the following positive changes:
Up to 84% reduction in the wrinkles and fine lines
Up to 95% improvement in the skin's potential to produce collagen
Up to 73% reduction in the number of dark circles
How did the makers arrive at these percentages? Are there some studies to prove these claims? These are the questions that you need to ask yourself before investing in this cream. Keep collecting all facts until you are convinced that the Nuvella Anti-Ageing Serum is a trustworthy name in this field.
What does Nuvella contain?
When you proceed to the serum's website to check its ingredients, you are in for a huge disappointment. The site doesn't talk about the components at all. It does mention that the serum uses "peptide-rich breakthrough formula" to enter into the deepest of your skin molecules to remove ageing spots forever. Unfortunately, this information is not enough for us to test the authenticity or effectiveness of this serum. Hence, we wouldn't recommend it for anybody.
Pricing of Nuvella
Nu Beauty Anti-Ageing Serum is available on a 15-day free trial offer. To avail the same, you need to subscribe by paying $4.95 towards shipping & handling charges. Not satisfied with the serum? Remember to cancel it within these fifteen days. If you don't, your credit card will be charged $109.79 at the end of the 15th day towards the full month's usage charges of the serum. You are part of the auto-shipment policy of the serum as well. Hence, once in every 30 days, you will get shipments of Nu Beauty Serum delivered to you. For this, you need to pay $109.79 every month. It is highly recommended that you call 855-456-1836 or email customerservice@trynuvella.com and cancel your subscription at the earliest.
Bottom Line
Since Nu Beauty Anti-Ageing Serum doesn't talk about its ingredients openly, we have our doubts about its authenticity. It is also steeply priced and comes with a lot of complex rules related to cancellation and auto-shipment. Hence, we suggest you stay away from this and look for better alternatives in the market, for the benefit of your skin.