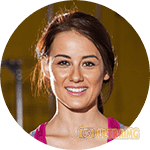 NuVitaSkin Revitalizing Moisturiser is one of those anti-ageing products that promise to give you back your young, soft and supple skin, in the most natural way possible. With hundreds of such products already available, how different is NuVitaskin from them?
The cream claims to be one of the best injection-free solutions for restoring the firmness and glow on your face. It also claims to deliver whole collagens (instead of hydrolyzed collagen molecules) to act on the deepest layers of your skin for permanent results.
How true and genuine are these claims? Is it worth your hard-earned money? Get answers for these questions by knowing more about the product in this review.
What does NuVitaskin claim?
Like most of the other anti-ageing products, NuVitaskin too makes a lot of interesting claims on its site. The site may look like the perfect answer for you if you have been looking for a magical solution for your ageing symptoms. As per the site, regular users of the cream are entitled to benefits like the following:
Overall improvement in the tone, texture, brightness, firmness and immunity levels of the skin
Considerable improvement in the retention of moisture content in the skin
Overall improvement in the collagen and elastin producing capacity of the skin
Notable reduction in the appearance of ageing spots like wrinkles, dark circles and fine lines
Quick removal of factors causing stress, puffiness, discoloration and dullness of the skin
These claims are too good to be true, aren't they? It should immediately alert you to read between the lines and collect facts to know if they are fake or genuine. Never invest in it unless you are fully convinced about its authenticity.
What does NuVitaskin contain?
NuVitaskin Revitalizing Moisturizer, on its website, boasts of using active ingredients and breakthrough formulae to replenish, moisturise and vitalize your skin. Unfortunately, the site doesn't mention anything about the cream's contents. Without knowing its ingredients, it is impossible for us to recommend NuVitaksin for anybody who is interested in their skin. We are afraid that the cream could contain harsh chemicals that could cause damages for people with sensitive skin.
Pricing of NuVitaskin
NuVitaskin Revitalizing Moisturiser is available for a 14-day free trial offer. To test this, you need to subscribe to the offer and pay $5.95 for shipping. Don't like the trial product? Cancel your subscription within these 14 days without fail. If you don't, your credit card will be charged $89.99 at the end of the 14th day towards the full retail price of the cream. You have automatically subscribed to the cream's recurring shipment program as well. Therefore, once in every 30 days, you need to pay $89.99 for the shipments that are sent to you. This will go on until you call (888)-511-1912 and cancel your subscription at the earliest.
Bottom Line
We have serious doubts about the integrity and authenticity about NuVitaskin Revitalizing Moisturiser because the cream hasn't revealed its ingredients anywhere. With so many doubts and mysteries shrouding this product, it is only natural that you stay away from it and look for better alternatives.