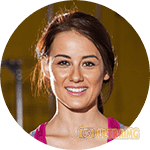 How many times have we seen anti-ageing creams making claims that they provide better results than Botox? Quite a lot of times, isn't it? So it wouldn't be surprising for you to take a look at another kid on the block, Parisian Glow Cream.
It assures you that it can help you get back the firmness, youthful looks and glow on your skin in the most effortless way.
Can these claims be trusted? Is this product as effective as it claims to be? The answers to these questions can be found in our review section that follows. This will help you understand the pros and cons of the cream and will guide you in your decision-making.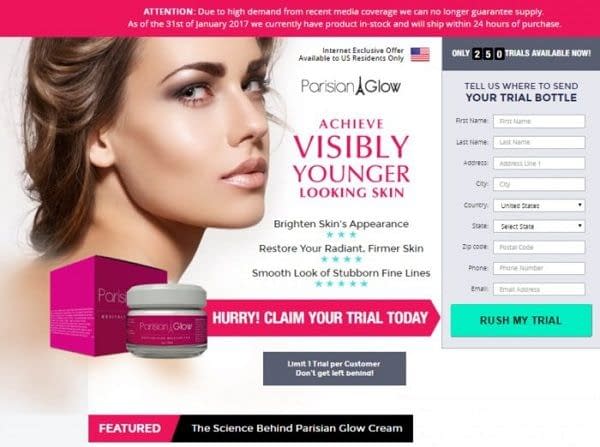 What does Parisian Glow Cream claim?
Just like the all the anti-aging skincare solutions available today, Parisian Glow Cream also promises quite a lot of impressive things on its sales page. They are:
Reduction in the formation of wrinkles and fine lines by 84%
Increase in the skin's capacity to produce collagen by 95%
Reduction in the formation of dark circles by 73%
These claims are just words if they are not backed up properly. So, the first thing you need to do is to check if these claims are worth the hype created by Parisian Glow Cream. Are there any scientifically proven data to explain these percentages or are these just claims to attract viewers to sign up for the trial offers? Read on to know more about this.
What does Parisian Glow Cream contain?
If you want to cross-check the percentages that Parisian Glow Cream claims, you can check for the label of the product and get information about ingredients and their dosages. Unfortunately, this skincare solution disappoints hugely in this department. There is no label, and there is not the slightest information available on the internet about the components used in this cream. Therefore, we will not recommend this product for our users. The cream could contain certain ingredients that you are allergic to, as well. Hence, it is not worth the risk.
Pricing of Parisian Glow Cream
Like other trial-offer products, Parisian Glow Cream also claims that is available for free for a period of 14 days. When reading through the terms and conditions thoroughly, you will come to know that you need to pay a shipping fee of $4.99 during this period for the product. If you don't cancel your sign up within this period, you will be charged with a huge sum of $89.92 at the end of the 14th day. After this, you will receive products automatically every month (part of the auto-ship policy) and you will be required to pay $89.92 plus the shipping cost for it. This will continue until you have canceled your subscription completely. For cancellation queries, you can call 888-436-4265 or send an email to care@tryparisianglow.com.
Bottom Line
Parisian Glow Cream comes at an incredibly high-cost range. Also, it is safe to assume that products with trial offers and auto-ship policies have lots of hidden charges that can come as a shock to you, later. When you have no clue about the ingredients at all, it is really not worth taking such a huge risk with a costly product, for the youthful look of your skin.