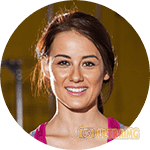 Perfect Youth Serum is an anti-aging skincare serum, which promises you youthful-looking and radiant skin without the use of any surgical procedures.
Though it makes a lot of positive claims, you should always exercise caution while choosing such trial offer products, because there could be some hitches in that.
Here, we have reviewed the Perfect Youth anti-aging here for you and give our recommendation as well to make our decision- making the process easier.
What does Perfect Youth claim?
Perfect Youth makes a lot of claims for the betterment of your skin. It promises the following:
Improves texture and tone of the skin
Brings back the radiance and firmness of your skin
Brings a smoothening impact on the stubborn lines of your skin
These claims remain just words if they are not proved. Therefore, you should never be fooled by these sweet words mentioned on the websites of these products. You should be doubly sure that they are worth your money. So, it becomes imperative to compare the claims made by these products about other features like price, ingredients, and other terms. This way, you can be sure that you are putting your money in the right place.
What does Perfect Youth contain?
By checking the ingredients of Perfect Youth Advanced Anti-aging, you can check if the cream is right about its claims or not. However, you are in for a big disappointment in this aspect. The product doesn't have an ingredient list nor does it have a label which mentions the components, dosages, and general instructions. When a product doesn't openly declare its ingredients, it should ring an alarm bell in your mind, and you should stay away from the same.
Pricing of Perfect Youth
Perfect Youth comes as a trial offer for 14 days. When you sign up for this offer, you will be required to pay only a small amount of shipping fee. However, if you don't cancel your subscription within this time, you will be charged a very hefty sum of $94.95. Also, Perfect Youth is a product which is part of an auto-ship program. Hence, if you fail to cancel your subscription within these 14 days, you will be sent supplies every month, and you will be asked to pay $94.95 for it. This could lead up to a huge financial burden for you. For cancellation and other general queries, you can call 877-876-7615 or send an email to admin@buy-perfectyouth.com.
Bottom Line
When you are using a beauty cream to remove all symptoms related to ageing, you should be very careful to use only those that have safe and effective ingredients. With Perfect Youth cream, it becomes very difficult to check the ingredients as there is absolutely no information about the same on the package. Also, the costs are quite steep, and if you don't read through the terms, you could be shocked at the monthly supplies being sent to you automatically, for which you are required to pay heavy sums. We certainly feel that there are better products for your skin in the market. You only need to look for more cost-effective and reasonable options in the market.