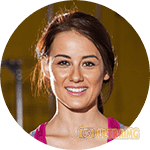 It's great to think that there are anti-aging skin creams and lotions on the market that can re-vitalize our skin and make us look younger in no time at all and without having to resort to plastic surgery or Botox injections.
Now, Platinum Beaute skin cream is a product that makes just such a claim. Is it true, however?  Can we believe all the hype? Well, let's take a look at Platinum Beaute cream and see if their promises hold water and whether this is a skincare product that is actually worth spending your money on.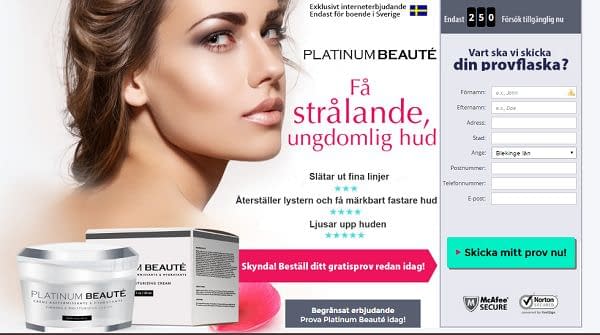 What does Platinum Beaute claim?
Looking on the website of Platinum Beaute, you will come across some amazing 'facts' about their skincare cream. We are told that Platinum Beaute cream will make our skin smoother, get rid of the lines on our faces, make our skin firmer and also make it radiant and bright again.
Now, this is not unusual for the manufacturers of skincare products such as this to make such claims. But are they actually true? Well, the bottom line is that we don't know unless we do some more research into the ingredients of the cream and what effect these ingredients will have on your skin.
Ingredients In Platinum Beaute
So, what exactly is Platinum Beaute skin cream made of? Well, once again, we don't know! So we have fallen at the first hurdle because there is absolutely no available information on what ingredients go into the making of this cream, let alone any information on the quantities used.
Without this information, we can't possibly know what we are using on our skin and what effect it will have on us. Not only that, but it is quite possible that we will actually be harming our skin by using this cream!
This should be a big warning to us, not to risk buying and using this cream unless more information is made available to us so that we can make an informed decision.
Real Cost of Platinum Beaute
Nearly all products such as this offer a free trial period, usually of 14 days, to try out the product. Platinum Beaute is no exception. If you pay the shipping fee then you will be sent the cream on a 14 day trial.
There is a slight catch here, as usual. If you don't cancel your order within that 14 day trial period, then you will be charged the full amount for the cream. This works out at a rather expensive $129.99!
Not only that, but you will also be added to their auto-shipping list and the cream will be sent to you every month and you will be billed every month as well! So, if you do go in for the free trial, please remember to cancel your order!
If you have any problems with this, then call +61 283 173 341 (Australia) , +64 (0)9 886 2820 (New Zealand) or e-mail customer support at support@platinumbeaute.com
Summary
We simply can't recommend you to buy this Platinum Beaute cream. There is such a lack of information about the ingredients that it is not worth risking damage to your skin. Added to that is the extortionate cost of the product. Stay away from this cream and look elsewhere is our advice!