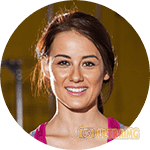 Precious Skin RX  Anti-Ageing Serum promises to give you visibly younger-looking skin without having to resort to costly injections and surgical procedures. It boasts of being one of the best injection-free solutions in the anti-aging industry.
Does it use scientific ingredients and formulae to restore the firmness and glow on your face as it claims? Is it an authentic product? These are the questions that you need answers for before you make the decision of investing in this cream. Read on to know more about the details.
What does Precious Skin RX claim?
Like most of its counterparts, Precious Skin RX Anti-Ageing Serum claims to provide a host of benefits for its regular users. It promises to deliver whole collagen molecules to your skin to restore the plumpness and firmness that you so badly craved for! When you look at the serum's site, you will be thrilled to know of the following benefits that it promises for its regular users:
Overall improvement in the tone, texture, firmness, brightness, immunity and hydration levels of the skin
Considerable reduction in the number of dark circles, wrinkles and fine lines
Excellent improvement in the skin's potential to produce collagen and elastin
Elimination of factors causing stress, breakage, dullness and discoloration of the skin
Overall improvement in the nutrition and moisture content of the skin
Though the claims look impressive, you should never trust them blindly. Always ensure that you collect enough facts to prove them. This will give you the assurance that you are investing in an authentic product. Since you are doing it for the betterment of your skin, you cannot take any risks in this matter, can you?
What does Precious Skin RX contain?
When you proceed to the serum's site to check its ingredients, you are in for a huge disappointment. The site doesn't mention anything about the serum's ingredients. Though the package says that it is a Vitamin C serum, there is no other information about the same anywhere else. In spite of making tall claims to make you look visibly younger, it doesn't justify as top how it plans to do it.
Pricing of Precious Skin RX
To avail the 14-day free trial of Precious Skin RX Anti-Ageing Serum, you should pay $4.95 towards shipping charges. If you don't like the serum, ensure that you cancel your subscription within these 14 days. If you don't, your credit card will be charged $79.95 towards the full retail price of the serum. You are also part of the auto-shipment of the serum, which means once in every 30 days, you will keep getting shipments of Precious Skin RX delivered to you. You need to pay $79.95 every month for the same. To cancel your subscription anytime, you can call 1-866-639-4899 or email support@preciousskinrx.com
Bottom Line
We are not satisfied with Precious Skin RX because it doesn't mention about is ingredients openly. We are afraid that it might not be as effective or authentic as it claims to be. It is not worth your money, and we recommend you to stay away from this product.