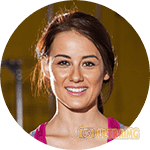 Premium Brand Anti-Ageing Formula is one of the many products that claim to restore the youthfulness and glow on your face within a few days. Premium Brand uses an anti-aging scientific breakthrough formula to get into the deepest layers of your skin and give you an ageless glow.
If you are already frustrated with the sagginess and puffiness of your skin, this cream could be of great interest to you. BUT, you should never make any emotional decisions. It is always recommended to collect facts to authenticate this cream before you invest in it. Read the full review of Premium Brand Skincare below.
What does Premium Brand Skincare claim?
When you look at the cream's website, you are sure to be impressed, because it talks about how it can bring about a magical transformation in your skin. If you are a regular user, you can visible results in the following areas:
Overall improvement in the tone, texture, brightness, firmness and immunity levels of the skin
Visible improvement in the moisture content and hydration levels of the skin
Considerable improvement in the skin's potential to produce collagen and elastin
Elimination of elements that cause dullness, sagginess, puffiness, and discoloration of the skin
Overall improvement in the nourishment and rejuvenation of the skin
How do we know if these claims are genuine or not? How can we trust on Premium Brand skincare to remove the ageing spots from our skin? To understand more about this, we need to get information like the cream's cost structure and its components.
What does Premium Brand Skincare contain?
Premium Brand Anti-Ageing Formula promises to vitalize, replenish and moisturize your skin in the most natural way possible. In its website, it claims to use peptide-rich ingredients and scientific formulae to work wonders on your skin. However, it is a shame that the makers didn't think of mentioning the ingredients on its site.  In spite of reading the site over and over again, we didn't get any information about the cream's contents. Thus, we are doubtful about the authenticity of this product.
Pricing of Premium Brand Skincare
Premium Brand is available on a 14-day free trial offer. To avail this, you have to subscribe by paying $4.97 towards shipping charges. If you are not satisfied with the product, remember to cancel your subscription within the trial period. If you don't, your credit card will be charged $89.97 at the end of the 14th day towards the full month's usage charges. You are also part of the cream's auto-shipment rules. Therefore, every month your card will be charged $89.97 + $4.97 for the shipments that are sent to you. To cancel your subscription anytime, you can call 1(866)-973-5517.
Bottom Line
As per our policy, we would never recommend any beauty product that fails to reveal its contents. Premium Brand is no exception to this rule. Steep prices and complex cancellation rules are further points that should make you stay away from this and look for better alternatives.