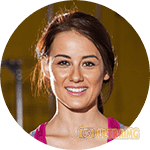 Nowadays, we are overwhelmed with fake adverts for skincare products which all promise to reduce the wrinkles and lines on our faces. So we need to be very careful when choosing such products because of some of them are very expensive.
And, not only that, some can actually do more harm to your skin than good. We are now going to take a look at Prodroxatone Vitamin C Serum and see what it can offer us and at what cost, both to our skin and our pockets.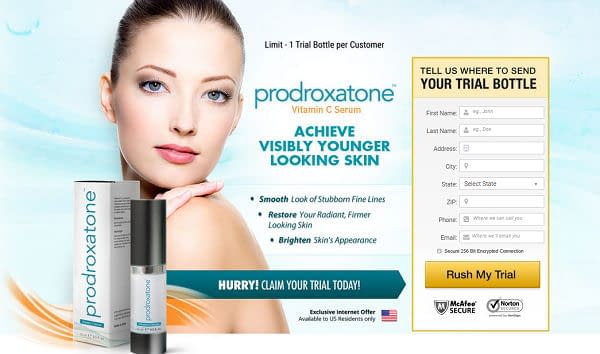 The Claims About Prodroxatone
According to the information on the website, Prodroxatone Vitamin C Serum will reduce lines and help prevent the formation of wrinkles, make your skin look more radiant, make your skin firmer and generally improve your skin tone, giving you a healthier glow.
Now, this may all sound too good to be true and, before purchasing this product, we need to look into the ingredients and what the actual effect will be on your skin. We will also take a look at the pricing of the product and how that can affect you as well!
Ingredients of Prodroxatone
On the website it is mentioned that it contains Vitamin C, Aloe Vera and glycerine, which all can help with the anti-aging process. However, there is absolutely no mention, anywhere, about the quantities used or any other details. This includes on the packaging of the product itself. Therefore, without any additional information, it is very hard to say if this product will work or not and also if it is good for your skin.
Pricing of Prodroxatone
As with many skincare products such as this, you are offered a 14 day free trial period, where you only pay for the postage which is $4-95! The good thing is that, with Prodroxatone, you are clearly informed that once the free trial period is over, you will automatically be billed the full price of $89-95. This fact is not hidden away in the small print as with so many other skincare products on the market nowadays.
If you don't wish to continue receiving this product after the free trial has ended, it is important to remember this and cancel your order within the 14 day period. If you don't, you will continue to receive it every month and be billed accordingly!
If you have any problems canceling your order or any other queries, email or contact their customer support
To Summarize
If you do decide to go ahead and purchase the product, it is actually possible that it could work for you and re-vitalize your skin. However, we feel that there is not enough information available about the ingredients and you would need to do some more research into it. You also need to be very careful about their pricing policy and the 14 day free trial period. The full price is also very expensive for such a product.
Taking all this into consideration, it is hard for us to recommend you buying Prodroxatone Vitamin C Serum and we feel that there are better and cheaper options available.