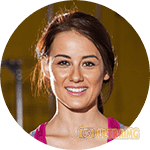 There are lots of skincare solutions in the market today that promise to reduce our wrinkles and make us look younger. Most of them come with attractive trial offers as well, which is hard to resist!
PuraVida skincare solution is one of them. It makes tall claims to bring back the radiance in our skin. How far can we trust the claims of this solution and its pricing structure? Here is our take on this product.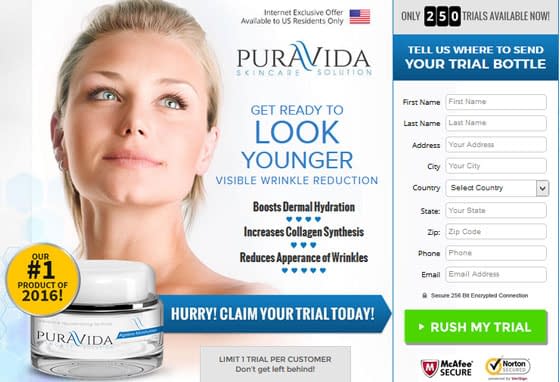 What does PuraVida Skincare promise for your skin?
Keeps your skin hydrated at all times
Increases the capacity of your skin to produce collagen hormone
Instantly reduce the formation of wrinkles and fine lines
If you are worried about the ageing symptoms that are already showing on your skin, there are high chances that you would be attracted towards this product because of the benefits it provides. However, when you choose any product without analyzing it properly, you will do more harm than good for your skin, and you will regret your decision later on. PuraVida Skincare solution is no exception to this rule. Before deciding that this is the right product for you, here are few things that you need to check first:
What is PuraVida Skincare made of?
PuraVida skincare solution doesn't come with a detailed label; however it is far better than most of its counterparts in that, it has mentioned the list of components that are used for making this cream. They are Aloe Vera Gel, Hydrolized Soy Protein, Argireline Complex, Ascorbic Acid, Persea Gratissima and Cucumis Sativus. It would have been better if the manufacturers of PuraVida Skincare solution had mentioned the dosage of all these ingredients as well so that it would have been easier for us to make a decision.
Pricing structure of PuraVida Skincare
PuraVida Skincare solution comes with a 14-day trial offer. This doesn't mean that the product comes free of cost during this period. You have to pay an initial shipping fee, after which you will be charged $89.98, if you don't cancel this product within the trial period, you will be in for a rude shock, as you will be charged this hefty sum. Therefore, you need to act quickly and cancel your product in according with the terms and conditions, so that you don't have to cough up huge sums later on. If you miss confirming your cancellation, you will have to keep paying for the monthly supplies sent to you, as PuraVida Skincare solution operates under an auto-ship policy. For all queries related to cancellation and others, you can reach out to 1-877-251-2215 or support@puravidacares.com
Bottom Line
Though the ingredients used in PuraVida Skincare solution are quite powerful, it recommended that you stay away from this product as the exact quantities of these ingredients are not mentioned in the package. It comes with hidden charges as well, and the demerits of auto-ship policy don't make it any better for the creditworthiness of this solution. If you are looking for transparency in services, this is not the product for you.