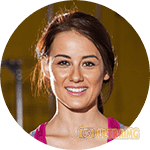 The Pure Divine Anti-Ageing face cream is most needed for all those beautiful women who want to wipe away the vagaries of age on their skin. The cream mentions that it helps the users to stay young forever – and promises that their skin will never age if they are regular users.
However, we will have to see in details, if this works and if the price that is quoted for this project is worth it.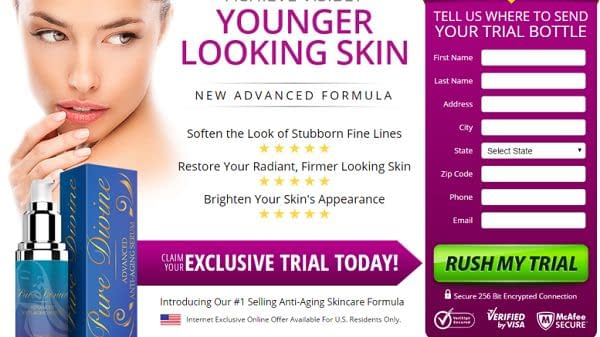 How does Pure Divine anti-aging help?
The product promises its users improved skin radiance, which itself is a definite help when trying to maintain young looking skin, so this is a first level plus of the product. In addition to this, it also supposedly eases out the frown lines and the wrinkles, which also aids in making the skin looking young and firm. Once all of these are done, then there is no doubt that the skin will look nice, young and bright with a firm outlook. However, it remains to be checked how and why the product will work, as these are only claims made by the product and not actual end user results in the market.
What Pure Divine face cream contains
For a product that claims so much, the label seems to be too simple. All it mentions as ingredients are extracts of cucumber, traces of Vitamin C and Glycerin. While there is no difference of opinion that these products are all good for the skin, we are surprised that there are no heavier ingredients to create all the magic that the product claims it will do its users. This is a setback for the product, and the makers must have thought through and added a little more to this section, because just like a book is judged by the cover, it is these ingredients which can make or break the product.
Hidden truth behind the costs of Pure Divine advanced anti-aging
Just when we thought the worst was over with just the ingredient details missing, there seems to be more to come with the so called trial offer. The product offers a 15 day trial period, and most users would like to go in for this so they can have a true feel of the product. When signing up, there is a cost of $4.90 for postal expenses, and this is the only thing that is mentioned clearly. What is not clearly mentioned is that this trial offer signs up triggers auto shipments and the day the trial ends, there is a payment of $94.90. These are all mentioned in the terms and conditions section of the product, leaving us wondering why we need to sign up for this product.
The result
With not so clear ingredient info, the product leaves an impression that it is too costly for what it is worth, and since there are no reasons to recommend this, we will refrain from doing so. The advice is to look for a more cost-effective product that can do well to the skin.
Who to call
Cancellation of the auto shipments can be made by calling off the trial order over the phone on 877-348-2112 or by emailing admin@buy-puredivine.com