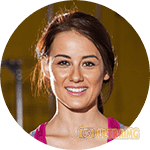 Every day, we come across many anti-aging skincare solutions that promise you youthful-looking and radiant skin within a short span of time, without the use of any injections or surgeries. Pure Radiance is one of those creams that promise exactly these things to their potential users.
Can we trust the claims made by Pure Radiance? Are there any hidden offers in this product that you need to care about? You will find answers to these questions in our review here. This will help you decide if this is the cream that needs to be invested in or not.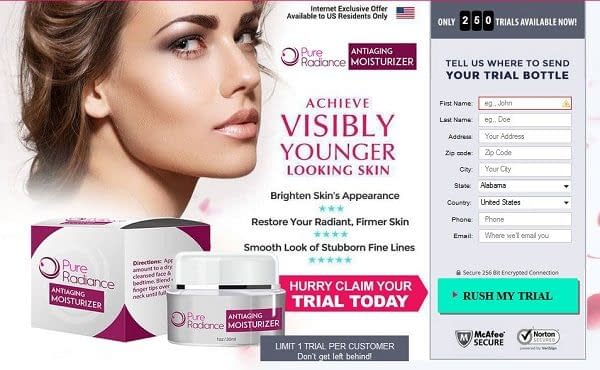 What does Pure Radiance claim?
When you visit the website of Pure Radiance anti-aging face cream, you will come to know of the following promises that it makes for its users:
Considerable improvement in the brightness of your skin
Brings back the radiance and firmness on your skin
Brings a smoothening impact on the stubborn lines
Most of the anti-aging skin creams promise such tall claims for their users. So how different is Pure Radiance? Can these be trusted blindly? Of course, not! You need supporting facts to back up these claims. You should put your money in this cream only if you are convinced that these claims are true. To come to this decision, you need to do further analysis of this cream.
What is Pure Radiance made of?
One of the first checks to check the authenticity and effectiveness of a product is its ingredients. So, you need to check what Pure Radiance is made of so that you know if you can invest your money here. Unfortunately, you are in for a big disappointment in this first level of check, because there is absolutely no information regarding the ingredients used or their dosages. When there is no mention of ingredients, it becomes difficult for us to ascertain the effectiveness of this product. Also, we are worried that it may contain some ingredients that could cause damage to your skin.
Price of Pure Radiance
Like all other trial-basis beauty products, we find that Pure Radiance also comes for a free trial offer that lasts for 12 days. However, you will need to pay only the shipping fees ($4.94) during this period. Remember to cancel your sign-up within these 12 days, as you will be charged a whopping $89.18 at the end of the 12th day if you fail to do so. Pure Radiance is an auto-ship product as well. Therefore, if you don't cancel your subscription on time, you will be required to pay a huge sum every month for the shipments that are automatically sent to you. For all queries related to cancellation, you can call (877) 977-2077 or send an email to help@getpureradiance.com.
Bottom Line
We always cross check a product's authenticity with the help of its ingredients. With Vita Youth, it is not possible, because there is absolutely no information available on the same. Therefore, we feel that Vita Youth comes with a huge risk that you can do without. We recommend you to try out other reasonably-priced and more transparent anti-ageing creams available in the market for better results.