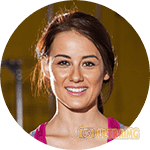 With the advancement in the medical field, we see lots of new creams and serums claiming to bring magical changes within days. Puria Skin Serum is yet another beauty product making the same claims. It is a trial based product and the seller also claims that it is a free trial product. But what is the actual reality? To understand the aspects about Puria Skin Serum, we have to critically analyze its composition and the raw products used to manufacture it. So folks, let's start our journey to review this beauty product.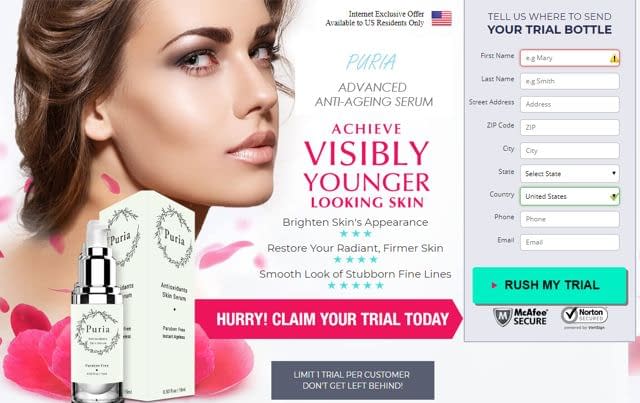 What are the claims of Puria Skin Serum
As it is clear from its name, it is the answer to many of our skin issues. According to the manufacturer, it makes the skin glow, fresh and youthful. In addition to that, it also removes the wrinkles, dark spots and fine lines. All in all, it turns the skin young, fresh and fair. However, all these claims are just claims till we analyze them on the basis of the ingredients used to make Puria Skin Serum. Apparently, these claims look great but first of all, we'll have to verify these claims.
Ingredients of Puria Skin Serum
If you're looking for the products ingredients label or detailed description, you'll come across a huge disappointment because I found nothing in this respect. If we don't know about the ingredients of a product how can we develop an opinion about the product? Yes, the manufacturer claims a lot of things but how all those things happen? As a matter of fact, any product can be verified on the basis of the ingredients used to manufacture it. In this case, we get nothing in this respect. So, for me, the use of this product is highly risky and it is just like wasting your hard earned money.
Price of Puria Skin Serum
As I mentioned above that the manufacturer claims that it a free trial product available on 14 day's trial period. But the matter of fact is that it is not free at all. In fact, you'll have to pay $94.90 for the product. They will charge your credit card for this amount on 14th day.
In addition to that, they will also charge $94.90 each month for the package because it is a monthly subscription. It means you'll get a package every month for $94.90.
To save yourself from such a financial loss, you'll have to cancel your subscription. Remember to cancel your subscription within 14 days otherwise they will deduct the above mentioned amount through your credit card. To cancel the monthly package, you can contact them on phone number 1-877-220-9811 or email them at info@puria-skin-serum.com
Final thought
First of all, the product, Puria Skin Serum doesn't mention its ingredients. And I further inquired the web site of the product but I could not get any information in this respect. Secondly, the pricing structure is quite deceptive and they charge your credit card by tricks and all these aspects make this product highly risky. In the end, I can't recommend this product to my viewers because I can't establish an opinion about the utility of the product. So, for me, it is not recommended at all.