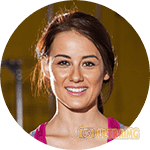 I know you are frustrated about your dark circles and wrinkles, tried out many products in vain and want to buy Qugenix RX. But don't be fooled by flashy sales page of QuGenix RX which will seem like one-stop solution for all your skin ageing problems.
Yeah, it claims to make you look younger and more glowing, without trying too much. Claiming that it uses peptide-rich ingredients and scientific breakthrough formula.
It also claims to be one of the best injection-free solutions in the industry today to rejuvenate, moisturize and hydrate your skin naturally. But how do you know that all these claims are true? Read this review to know more.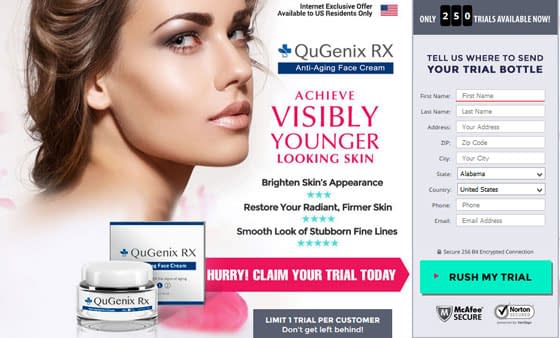 What does QuGenix RX claim?
It promises a host of benefits like the following for its regular users:
Overall improvement in the tone, texture, firmness, brightness and immunity levels of the skin
Visible reduction in the appearance of wrinkles, fine lines, dark circles and other ageing spots
Considerable increase in the skin's potential to produce collagen and elastin
Visible improvement in the moisture content and hydration levels of the skin
Quick removal of factors causing stress, discoloration, breakage and sagginess of the skin
Impressed with these claims? However, never act in haste and make the mistake of believing them blindly. Spend time to collect enough facts to prove the authenticity of these claims before you decide to invest in it.
What does QuGenix RX contain?
We can test the authenticity of a product by checking its ingredients. However, in this matter, all we got was a big disappointment from QuGenix RX. When we checked its website to learn more about its contents, we couldn't find any information. Though it boasts of using effective ingredients and tested formulae to restore the firmness of one's skin, it didn't speak about the contents which will help it in this process. When a product doesn't reveal anything about such a basic thing as its ingredients, it doesn't reflect well on its authenticity and effectiveness.
Pricing of QuGenix RX
QuGenix is available on a 14-day free trial offer. To avail the same, you need to subscribe and pay a one-time processing fee towards shipping. If you don't like the cream, remember to cancel your subscription within the trial period. If you don't, be prepared to see a $89.71 worth of charge on your credit towards the full usage charges of the cream. You are automatically subscribed to the cream's auto-shipment policy as well. Therefore, once in every 30 days, you will continue to receive the cream. Your credit card will be charged $94.66 every month for the same. To avoid all these, you have to call 1-877-618-8102 and cancel your subscription at the earliest.
Bottom Line
QuGenix RX has been a huge disappointment for us. This is because the cream doesn't reveal one of its most important aspects – its components. There are too many risks associated with this cream; hence, we feel that it doesn't deserve your investment.