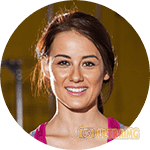 Radiant Allure Anti-Ageing Serum claims that it is the secret behind the youthfulness and glow of most of the Hollywood celebrities. It promises results that are better than Botox. It also claims that it is the best injection-free solution.
Tempted to buy this serum, isn't it? Hold on for a while and study about the serum's components and cost before you think of putting your money here.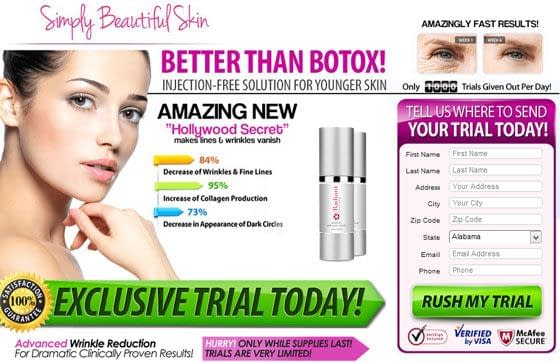 What does Radiant Allure claim?
When you look at Radiant Allure Anti-Ageing Serum's website, you are sure to be floored. The site explains that the product uses scientifically tested ingredients and breakthrough formulae to give users the following:
Up to 84% reduction in the number of wrinkles and fine lines
Up to 95% improvement in the skin's capacity to produce collagen
Up to 73% reduction in the appearance of dark circles
Overall improvement in the brightness, smoothness, and texture of the skin
Elimination of elements that cause dullness, sagging and discoloration of the skin
Overall improvement in the immunity levels of skin
The above points cover everything that you have ever worried about, don't they? However, you should know to read between the lines as well. Focus your efforts on finding proofs to match these claims so that you can be assured of investing in the right product.
What does Radiant Allure contain?
Checking the ingredients is one of the best ways of knowing about a product's authenticity. While you do find generic details on the site that Radiant Allure contains vitamins, minerals and peptide-rich serum, details of specific ingredients are absent. There is a mention of "Proprietary Bisophere combined with Qusome Delivery" that allows for deeper penetration of the skin. However, it is not enough for us to know the truth behind the product's claims.
Pricing of Radiant Allure
Radiant Allure Anti-Ageing Serum is available for a free trial for ten days. You have to pay $4.94 towards shipping charges for availing this offer. If you are not happy with the serum, ensure that you cancel your subscription within these ten days. If you don't, you will be surprised to receive a charge worth $84.95 for the first month's usage charges. Since you are automatically enrolled in the recurring monthly subscription program, your troubles don't end here. In the subsequent months, you will keep getting shipments of the serum once in every 30 days. You need to pay $84.95 for the same, every month. Quite exorbitant isn't it. This is why you need to call (877)-977-2077 within ten days and cancel your subscription as early as possible.
Bottom Line
We would never recommend Radiant Allure Anti-Ageing Skin Serum for three main reasons. They are a lack of information on ingredients, exorbitant pricing and a tricky recurring monthly shipment program. We feel that this serum doesn't deserve your hard-earned money as it is not open to you about its components. Therefore, we suggest you look for other transparent and cost-effective alternatives for the betterment of your skin.