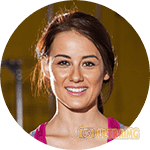 Radiant Beauty is one of the anti-aging creams that have flooded the beauty products market with claims of providing youthful-looking skin without the use of injections and provides results are better than Botox.
Radiant Beauty is a skin firming cream that is available for a trial offer. Therefore, you should be extra careful to check if its claims are true and if it is worth investing your money in, in this cream.
What does Radiant Beauty Skin Cream claim?
Radiant Beauty, on its website, claims that its formula is the secret behind the glowing skin of many Hollywood celebrities and that it is capable of providing results that are better than Botox as well. It also promises the following:
Improve the skin's potential to produce collagen
Visible reduction in the formation of dark circles
Yes, these claims look really good to read. Are they worth it, but? You can never trust any of these until you see facts that are supporting these claims. You need to take extra care to cross-check with the ingredients, pricing and other terms to check the authenticity of these claims.
What is Radiant Beauty Anti-aging made of?
The only point that is mentioned faintly on the website when you look for ingredients are "Radiant Beauty's breakthrough formula" and "active ingredients." This is not of much help for us because are totally unsure about the ingredients found in this cream and its dosages. We cannot find any information about the details of these ingredients either on the product or the sales page. It could contain some ingredients that can cause potential damage to your skin. Therefore, we would not recommend this product for you.
Pricing of Radiant Beauty Face Cream
The terms of the pricing are not available on the web page for you to see directly. It is hidden in the Terms & Conditions section. The product is available on a trial basis for 14 days, during which you are required to pay the initial shipping fee of $4.95 upon sign-up. However, if you don't cancel your sign-up within this time, you will be charged $94.95 for the first purchase. After this, you will be sent monthly shipments, and you will be required to pay $94.95 + shipping of $4.95 for it the product operates as per auto-ship policy. Unless you cancel your subscription, you will be required to pay this monthly fee, which can burn a deep hole in your pocket. You can call 877-906-6790 or send an email to cs@beautifulfreshfacecream.com for all your queries.
Bottom Line
Since there is no information about the ingredients and since the cost is too exorbitant, we will not recommend Radiant Beauty for you. We would rather advise you to look for other alternatives that are cost-effective and that are more transparent on their terms and conditions so that you know what you are signing up for. With the terms of Radiant Beauty being unclear and it being an auto-ship product, we believe that this is cream that may not deserve your money's worth at all.