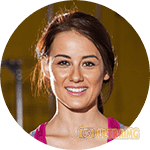 Achieve firm and tight skin without the use of injection-filled painful procedures or costly treatments? Sounds too good be true, isn't it?
Re Revive Cream promises exactly all of this at affordable costs and can excite anybody who is desperate to get back the youthful look on their face.
Before investing your money in this product, you should be well-aware of its features and pricing. We have covered these points in our review here:
What does Re Revive claim?
Re Revive which promises to produce better results than Botox makes the following claims on its website:
Quick and easy solution for youthful skin without the need for injections and surgeries
Instant reduction of wrinkles by 29% within a month
Improve the skin's potential to produce collagen hormone by 81%
Help to bring back the firmness and good looks of your skin
Prepare your skin in a better way to fight against damages caused by UV rays
All of these claims look quite impressive; however, you should check thoroughly to see if Re Revive is making these claims so that you sign up for the trial offer without thinking too much about the details. We suggest that you should never make this mistake. Compare these claims against its auto-ship policy, trial offers, pricing and other features so that you can judge how it fares in all these departments.
What is Re Revive made of?
We only know that Re Revive is made of few ingredients like Almond oils, antioxidants, peptides and argirelene. Your skin may get benefited, thanks to the goodness of these ingredients. However, we cannot purchase this product based on our assumptions alone. Re Revive doesn't contain a label as well, which makes it difficult for us to know the entire list of ingredients and their dosages. We are unsure how Re Revive states that it is better than Botox, as there is no way we can cross-check these claims from its formulae.
Pricing of Re Revive
Like all the other beauty products that come with trial offers and auto-ship policies, Re Revive too requires you to pay initial postage charges (very meager amount). It is available for trial for 14 days, at the end of which, you will be charged with a huge amount of $93.95 if you don't cancel your subscription within the first 14 days. Since you automatically get signed to an auto-ship policy, Re Revive keeps sending you monthly shipments as well, for which you are charged very high amounts every month. For all cancellation and general queries, you can call 1-844-351-7486 or email at support@getrerevive.com
Bottom Line
Re Revive comes with a lot of downsides – cost is hidden in the T&C, auto-ship policy, lack of detailed labeling and no proofs to support its tall claims. Therefore, we would recommend you to look for other cost-effective and transparent anti-ageing solutions for your skin.