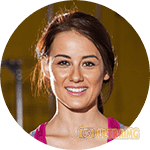 Regenere Eye Serum claims to be one of the best anti-ageing products in the industry. It promises to remove your wrinkles and dark circles completely by acting on their basic causes. The makers of this serum claim to use peptide-rich ingredients to remove your ageing spots naturally.
Is Regenere the best eye serum available in the market today? Does it give results instantly? Is it an authentic product? Find out the answers to all these questions by understanding the cost and components of this serum. Read on to know more.
What does Regenere Eye Serum claim?
Are you looking for a natural rejuvenation in your skin in the most natural way? Regenere Eye Serum promises to be the perfect choice for you. If you use this serum regularly, you can enjoy benefits like the following, according to the serum's site:
Up to 84% reduction in the number of wrinkles and fine lines
Up to 95% improvement in the skin's potential to produce collagen
Up to 73% reduction in the number of dark circles
How did the makers arrive at these percentages? On what basis were the above facts formulated? When you analyse these questions further, you will understand more about the serum. Start collecting evidences until you are fully convinced about the serum's authenticity.
What does Regenere Eye Serum contain?
When we looked at the site to understand about Regenere Eye Serum's ingredients, we couldn't find anything. The site and the package are silent about the components. At a few places, the site doesn't talk about using ingredients that are rich in peptides. However, this is not enough for us to confirm the authenticity of the product. This is because almost all the anti-ageing products use peptides to improve the skin's collagen production. Since Regenere doesn't mention anything about its ingredients openly, we are not convinced about this product at all.
Pricing of Regenere Eye Serum
Regenere Eye Serum is available on a 14-day free trial offer. Interested in trying it? You have to pay $4.99 towards shipping charges for the same. If you don't like the serum, remember to cancel your subscription within these 14 days. If you don't, your credit card will be charged $89.95 towards the full retail price. You are automatically signed in for the serum's auto-shipment policy as well. Therefore, once in every 30 days, you have to pay $89.95 + $4.99 for the shipments of the serum that are sent to you. To cancel your subscription anytime, you can call 1-877-286-0845.
Bottom Line
Regenere Eye Serum promises quite a lot of things on its website. Unfortunately, it doesn't justify any of these because its ingredients are kept a secret. How can we measure its authenticity when we don't know its components? The serum's complex shipping/cancellation rules and steep pricing are the other two factors that make this serum quite fishy. We suggest you stay away from this serum for the betterment of your skin.