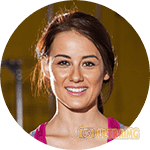 Regenere Skin Cream is yet another of the many anti-aging skin products that makes the claim that it can reduce the effects of aging on your skin within short time. The brand also claims that is used by many of the top Hollywood stars!
Now we are going to look at these claims and see if there is any evidence to substantiate them and also look at the cost to you before you part with any hard-earned cash
What Exactly Does Regenere Skin Cream Claim To Do?
If you look on Regenere's website, you will see all the benefits of using their skin cream. You will be able to reduce your lines and wrinkles by up to 84%, reduce any dark circles by up to 73% and improve your skin's ability to produce collagen by an astonishing 95%! Now, these are amazing claims but that is all they are. There is no proof on the website, or anywhere else that we could find, that these claims are, in fact, true. A lot more research is needed into them before making any purchases.
Ingredients In Regenere Skin Cream
We could never recommend a skincare product to you without first knowing the active ingredients of that product. Unfortunately, in the case of Regenere Skin Cream, we couldn't find any mention of these ingredients on the website. Regenere claim that they use both natural and scientific ingredients for the restoration of soft, firm skin. However, they only say that they use Proprietary Biosphere with QuSome delivery. This is not enough information at all to make an informed decision as to whether this cream is really good for you or not.
What Will Regenere Skin Cream Cost You?
Once again, we come across the 14 day free trial for Regenere Skin Cream. Firstly, it is not actually a completely free trial as you have to pay shipping costs. Secondly, it is the usual story that if you don't cancel the order within the 14 day trial period, then you will be billed the full amount of the cream which is $89-95. Of course, that is not all. You will also be signed up for their auto-shipping system and you will start to receive the product every month, along with a hefty bill! Please remember to cancel your order within the trial period if you don't want this cream. If you have any problems with this, call 1 877 286 0845 or e-mail custserv@wpsinnovationsllc.com
Summary
The odds are stacked too greatly against Regenere Skin Cream for us to recommend it to you. For a start, the price is extremely high. Then there is the lack of any real information on the ingredients and also a lack of proof about any of their claims. There are plenty of anti-aging creams on the market nowadays that can do just as good a job, have clearly stated ingredients and are much cheaper.