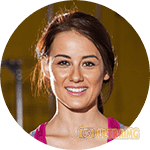 You must have heard many beauty creams advertising that they aim to reduce your wrinkles and bring back the radiance on your skin in the most effective, affordable and non-injection way. This is exactly what RegeneLift promises as well.
Tall claims do not produce results; therefore we advise you to avoid getting tempted or carried away by these promises without cross-checking the facts behind them. How does RegeneLift fare as an anti-aging cream? Read on to know more.
What does RegenesLift claim?
The website of RegeneLift promises quite a few attractive claims. They are:
Reduction in wrinkles and fine lines by 84%
Improvement in the production of collagen hormone by 95%
Reduction in the formation of dark circles by 73%
These claims do look quite good; but, there are no facts or supporting evidence to prove these claims. Without the lack of proper backups, it becomes very difficult to believe these claims. Yes, they could be very effective on your skin, but we are in a position to recommend this product for you because there is a big risk of this product being highly ineffective as well.
What is RegenesLift made of?
The ingredients of a particular product tell you a lot about the effectiveness of the product itself. Therefore, in order to check the authenticity of a beauty product, you should first check the label to see if there are any instructions or see if there is a list of ingredients available on the package. This is the same step that you need to follow for RegeneLift as well. Unfortunately, the cream disappoints us all, in this check. There is absolutely no information available on the ingredients used while making this cream and their dosages. We cannot assume that this cream would suit your skin. It could contain some allergic substances as well, which can damage your skin to a great extent.
Pricing structure of RegenesLift
Just like the trial-offer and auto-ship beauty products that we have heard about, RegeneLift also doesn't have a transparent pricing structure. You have to read through all the terms and conditions printed in small fonts, to get a feel for the price. The trial offer on this product is for 14 days. When you sign up for this, you also get automatically signed in for an auto-ship policy. So if you don't cancel your subscription within this trial period, you need to pay $92.53 at the end of the first month and close to $100 every month for the shipments that keep reaching you automatically, till you cancel your subscription. You can send an email to support@regenelift.com or call 800-737-0796 for any queries.
Bottom Line
Zero available about ingredients, lack of proof to back-up the tall claims, significant prices and auto-ship policies controlling their shipments, RegeneLift is not a product that is worth recommending to the users. When a product doesn't support its claims and doesn't display its components proudly, it will hardly do any justice to the looks and overall well-being of your skin. Therefore, we would not recommend this product for you.