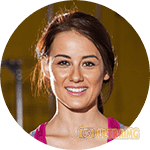 Rejuvaessence Instant Wrinkle Eraser is an effective anti-ageing cream that promises to restore the youthfulness in your skin within a few days of application. It claims to give better results than Botox.
However, this shouldn't be the sole reason for you to trust this cream. You have to analyze important facts like the cost and components of this cream before you invest your hard-earned money in it.
What does Rejuvaessence claim?
Rejuvaessence claims to be the secret behind the beauty and glow of many Hollywood celebrities. It also promises the following benefits for its regular users:
Up to 84% reduction in the number of wrinkles and fine lines
Up to 95% improvement in the skin's potential to improve collagen production
Up to 73% reduction in the number of dark circles
Though these facts look impressive, it should ring alarm bells in your mind. You should collect facts to support these facts and these precise percentages. Ensure that you gather enough information to justify the claims made by the cream on its site. Invest in it only if you are sure about its authenticity.
What does Rejuvaessence contain?
The ingredients of a product determine its authenticity. Hence, we browsed through this site of this cream to know about its contents. However, we were in for a huge disappointment. The website doesn't mention about the cream's components at all. It does say that its active ingredients follow a Proprietary Bisophere combined with a QuSome delivery system to get into the deepest molecules of your skin. Unfortunately, this information is not enough for us to confirm the authenticity of this product.
Pricing of Rejuvaessence
Rejuvaessence is available for a 14-day free trial offer. To avail this, you should pay shipping charges worth $3.95. If you are not happy with the cream, ensure that you cancel your subscription within these 14 days. If you don't, your credit card will be charged $88.49 towards the full usage charges. Since you are also automatically signed in to the auto-shipment policy of the cream, your financial woes don't end here. Once in every 30 days, shipments of Rejuvaessence will be sent to you, and you have to pay $88.49 + $3.95 every month for the same. To come out of this mess, you have to act quickly and call 800-984-5904 to cancel your subscription at the earliest.
Bottom Line
In spite of making tall claims on its site, Rejuvaessence doesn't mention about its ingredients openly, which is a huge mistake on its part. By concealing its components, the brand has only reduced its credibility among customers. Also, it is priced quite steeply and is governed by complex terms and conditions. We feel that it is not worth it to take such a huge risk to get the visibly younger looking skin. We suggest you stay away from this and look for products that are more genuine and transparent.