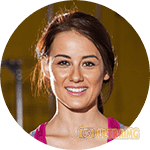 Lifting the surrounding skin of your eyes can surely add a young effect to your face. Those sagging bags will be removed, thus, giving you tighter skin. As claimed, using RenewElle Eye Lift Serum can help you make that happen. In this review, we have addressed some of the common questions that you may have about the skincare product. Read on and learn important details before you sign up for their trial offer.
Cited Benefits of RenewElle Eye Lift Serum
When using this RenewElle Eye Lift Serum, you are expected to get:
Noticeable improvements on the disappearance of wrinkles and fine lines
Clear and lifted skins on the eye surface
To validate the impressive claims listed above, it is important to look into details about its ingredients.
Enumerated Active Ingredients
Among the many active ingredients present in the product, some are:
Persea gratissima (Avocado) Fruit Extract
Daucus carota sativa (Carrot) Root Extract
Cucumis sativus (cucumber) Fruit extract
Panax ginseng (Ginseng) Root Extract
Tilia cordata (Linden Tree) Leaf Extract,
Ascorbic Acid (Vitamin C)
Most listed are organic substances, which are safe to take in by the body as long as there will be no allergic reactions. Most of these natural extracts are, indeed, good for the skin.
Pricing Details
In getting this product, you will be offered with a FREE TRIAL, yet before you can get the free bottle, you will be asked to shoulder the shipping fee for $4.95 CAD. The second charge will be $140 CAD if you will forget to cancel the trial offer.
Very tricky, right?
You should know also that this trial offer is linked to their auto-ship program. Therefore, non-cancellation will make you avail of their monthly packages with more than $100 CAD just of the eye cream.
Can You Trust the RenewElle Eye Lift Serum Trial Offer?
There is no question on what you can get from the product based on its impressive claimed benefits. However, based on the amount you will spend on the full price package, it is actually very expensive compared to other alternative products that can offer you the same benefits.
Auto-ship programs are also questionable and one the causes much customer complaints.
How You Should Contact for RenewElle
Opting to cancel your trial offer can be done after you send your concern to the following contact information:
Phone: 833-300-1302
Email: info@renewelle.com
Returns (you must phone beforehand):
PO Box 30099, 1027 Finch Ave West, Toronto, ON M3J 2C0
If you are a user of this skincare item, we will be happy to read your review about the product so that our readers may also consider firsthand experience. Just leave your comment below.