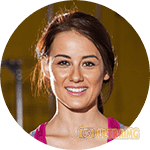 RenuGlow Advanced is one of the anti-aging products that provide you healthy, active and young-looking skin within a few days of application. It boasts about being the secret behind the glowing skin of many celebrities as well. It claims to use scientific formulae to act on the molecules of your skin and take away the aging spots permanently.
How trustworthy is this product? You can answer this only when you know more about the product like its cost and other components. Read on to know more.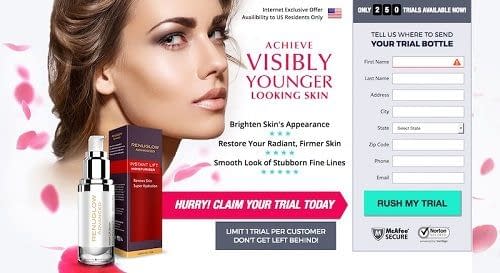 What does RenuGlow Advanced claim?
RenuGlow Advanced delivers whole collagen molecules to your skin, thanks to effective scientific formulae. It promises the following benefits for its regular users:
Overall improvement in the tone, texture, brightness, firmness and immunity levels of the skin
Overall improvement in the moisture content and hydration levels of the skin
Visible reduction in the number of wrinkles, fine lines, and dark spots
Elimination of elements causing stress, breakage, dullness, and discoloration of the skin
Considerable improvement in the skin's potential to produce collagen
These claims are too good to be true, isn't it? Therefore, it is very important not to get carried away by them. Your next course of action should be to collect facts and figures that justify these claims. This will help you prove the authenticity of the product.
What does RenuGlow Advanced contain?
Operalux promises to replenish, revitalize and moisturize your skin in the most effective and natural ways, within a few days of usage. It states that scientifically-tested breakthrough formulae and active ingredients as the two main reasons for its success. Unfortunately, it is such a shame that the makers didn't think it was important enough to mention the components on the cream's website. Since we don't know about the components, we are not sure how effective or genuine this cream is. We are also afraid that it might contain some harsh chemicals that could cause dangers for women with sensitive skin.
Pricing of RenuGlow Advanced
To avail the 14-day free trial offer of RenuGlow Advanced, you have to pay a one-time processing fee of shipping charges ($4.95). Don't like cream? Cancel your subscription within the trial period. If you fail to do so, your credit card will be charged $89.55 towards the full usage charges. Also, as part of the cream's auto-shipment policy, you will continue to get shipments of RenuGlow Advanced once in every 30 days. You need to pay $89.55 for it. You can call 866-955-5895 or email customerservice@renuglowadvanced.com anytime and cancel your subscription at the earliest, to save wisely.
Bottom Line
RenuGlow Advanced suffers from three huge disadvantages. They are ambiguity about ingredients, overpriced structure and complex rules about cancellation and auto-shipment. Therefore, we feel that this product doesn't deserve your money's worth. You need to look for other more cost-effective and result-oriented products if you want visible results on your skin.