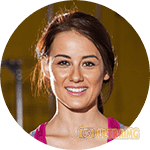 Every woman wants to look mesmerizing and beautiful. But with the increasing age, all of us experience signs of ageing and that ruin our natural beauty. Well, Renuvaline claims to remove almost all the signs of ageing. According to the manufacturer, it is best anti ageing cream in the market at the moment. It will bring shine and firmness to your skin.
All these things look really impressive but I can't trust the manufacturer's claims blindly. I'll go through the salient features of the product to verify its authenticity. After that, I'll recommend or reject this beauty product.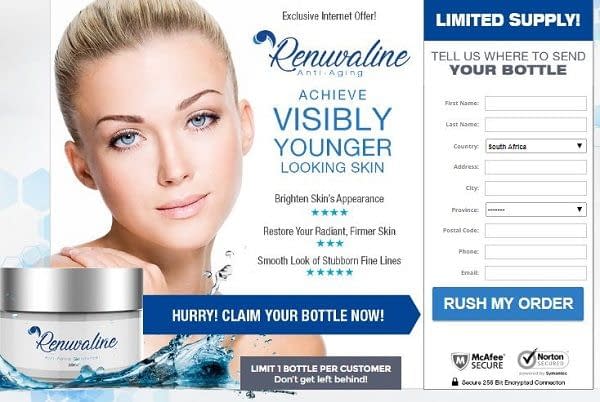 What are the claims of Renuvaline?
The maker of Renuvaline claims that it will remove dark spots, dark circles, ageing signs such as wrinkles, crinkles and horizontal or stress lines. The formula of the cream will help to remove and lighten dark circles, fine lines and even the sagginess on the skin. It will improve the overall condition of the skin. Besides, it will also delay the natural process of ageing and will keep you look young as compared to your actual age. Now, this may look overwhelmingly good but, before buying this product, I need to look into the ingredients and what the actual effect will be on your skin.
Ingredients of Renuvaline
As far as the components of the cream are concerned, I got no information in this respect. In fact, it was a huge disappointment for me. There is no information about its composition and what is being used to make this product. As we see that the claims are really huge but we can't testify these claims. So, for me, the product looks like a bit dubious and the manufacturer are just making false claims. I'll never recommend this product to my viewers.
Price of Renuvaline
The product is available on a 17 days free trial period. However, you'll have to pay $6.90 as the shipping charges to receive your package. In addition to that, your credit card will be charged for $131.00 plus shipping and handling of $6.90 on the 15th day of the subscription. If you don't like the product or you don't want to use it, you'll have to cancel the subscription within 14 days. You can cancel the subscription by calling them on +61-290520868
Concluding remarks
As it is clear from the above-mentioned facts that the product Renuvaline has a deceptive pricing structure and we also don't get any information about the ingredients of the product. So, for me, it is just a waste of money to buy this product. It is not recommended at all.