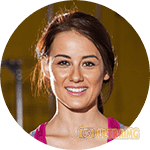 Retinolla is an anti-ageing facial cream which helps you to beat your age and make you look young and radiant always. It claims to be a one-stop solution for all your skin ageing problems like dark spots, wrinkles, and crow's feet.
Are these claims made by Retinolla credible? How far can you trust them and are there any hidden charges or terms that you need to be aware of? To know the answers to these questions, you can read our review of Retinolla here. This will give you a fair idea of whether this cream would provide any benefits for your skin or not.
What does Retinolla claim?
The following are some of the most impressive claims made by Retinolla:
Improves skin's elasticity and potential to produce collagen
Visible reduction and elimination of wrinkles and fine lines
Complete protection from radical damages
By reading these claims, you get an idea that Retinolla provides complete protection for your skin in an attempt to make it look youthful and radiant. However, these are just words that are waiting to be proved. To be able to believe these words, you need solid facts that prove to you that these claims have worked on users. Thus, you need to analyse the cream's ingredients, pricing, and other terms to know if these claims are credible or not.
What does Retinolla contain?
Retinolla claims that it makes use of sophisticated technology to reduce wrinkles and fine lines. To check these claims, we went through the packaging and the sales page. Unfortunately, we couldn't find any mention about the ingredients used in this cream to support its claims. Due to the lack of ingredients, we are not sure if this cream would be effective on your skin. Also, there is a high risk of this product containing ingredients that could damage your skin to a great extent. Therefore, we wouldn't recommend this product for you.
Pricing of Retinolla
Like other beauty products that are available on trial, Retinolla is also quite costly. When you read through the terms & conditions in the last section of its website, you will come to know that you need to pay £3.95 as shipping fee for trying out this product for a trial period of 14 days. When you don't cancel your sign-up within this period, you will be slapped with a huge charge of £97.95 at the end of the 14th day. To add fuel to the fire, you will keep getting Retinolla shipments every month as the product works as per an auto-ship program. You will be charged a monthly fee of £69.95 for these until you cancel your subscription completely. You can call up +16-479-339312 (US/Canada) or +44-2031-500257 (UK/EU) or email support@retinolla.com for any queries.
Bottom Line
Retinolla suffers from two major drawbacks – lack of ingredients and label on its package and very high prices. The prices quoted are too high and not many people would be willing to invest in this without knowing the ingredients. This cream comes with too many risks, and we wouldn't recommend this for you, simply because there are more efficient, transparent and cost-effective products in the market for trying out.