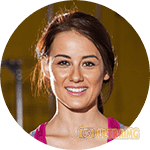 Reveal RX Deep Moisturising Face Serum promises to help you rejuvenate and rebuild your skin so that you achieve visibly younger looking skin naturally. It claims to act on the basic cause of ageing spots and remove them permanently by replenishing, vitalizing and moisturizing your skin.
Reveal RX claims to give a boost and firmness to your skin to make you look several years younger, within a few days of usage. In spite of these claims being attractive, you should never trust them blindly. Read on to know more about the cost, components and other features of this cream.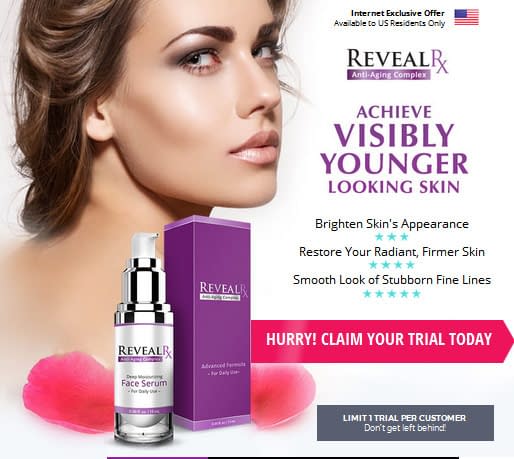 What does Reveal Rx claim?
When you look at Reveal RX's website, you will be thrilled to notice that it talks about the long list of benefits that it offers for its users. Unlike most of its counterparts, it boasts of delivering whole collagen molecules to your skin, thereby penetrating into the deepest layers of your skin. If you use this serum regularly, you will see remarkable changes in these areas, according to the makers:
Overall improvement in the brightness, firmness, tone, texture and immunity levels of the skin
Considerable improvement in the hydration levels and moisture content of the skin
Visible reduction in the appearance of ageing spots like wrinkles, dark circles and fine lines
Elimination of factors that cause stress, breakage, ageing, dullness and sagginess of the skin
Phenomenal improvement in the collagen production capacity of the skin
What does Reveal Rx contain?
This is an area in which Reveal RX Serum disappoints us heavily. When we browsed the product's website, we couldn't get any information related to its contents. Though the serum claims to use a scientific breakthrough formula to restore the firmness of one's skin, it fails miserably in justifying these claims. There are no facts to support the statements found on the website. Hence, we must admit that we are not convinced about the effectiveness and authenticity of this serum.
Pricing of Reveal Rx
The "terms" section found at the bottom of the site reveals the cost structure of this serum. To try out Reveal RX's 14-day free trial offer, you need to pay a one-time, non-refundable processing fee towards shipping and handling. If you don't cancel your subscription within the trial period (in case you are not happy with the product), your credit card will be charged $94.97 towards the full retail price of the serum. You are automatically signed in for the serum's auto-shipment policy. Therefore, be prepared to receive these shipments once in 30 days. You need to pay $94.97 every month for the same. For cancelling your subscription, you can call 877-670-6631 or email support@reveal-skin.com anytime.
Bottom Line
Reveal RX Serum is not the right product for you as it doesn't talk about its ingredients openly. You wouldn't want to invest your hard-earned money in a product without knowing what it is made up, would you? The serum's high costs and complex cancellation rules are not helping matters, either.