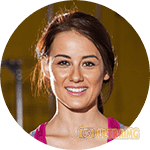 Revive Eye is an advanced eye gel that claims to bring back the shine and life to your eyes in the most natural way. Their sales page says that user can see phenomenal changes in your skin without depending on botox injection.
According to the creators of Revive Eye, this gel is a magical solution that improves your skin's potential to produce collagen. But should you believe all these claims? Does the product work? What's the real pricing? Read on to know more about this gel.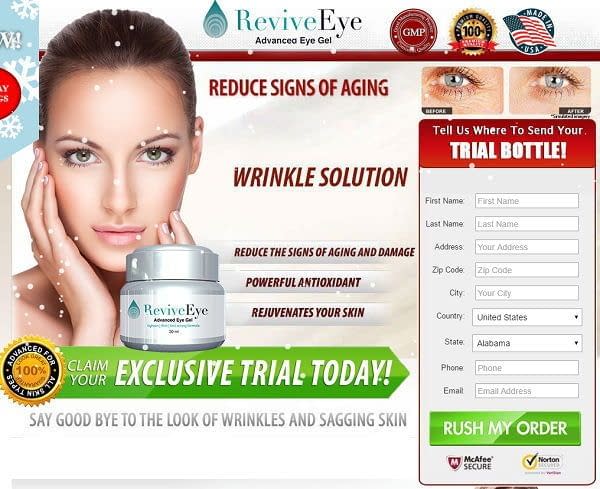 What does Revive Eye claim?
If you are frustrated at the growing number of wrinkles and dark circles in your face, you have to visit the website of Revive Eye Advanced Eye Gel to know about its effectiveness. According to the site, this gel promises the following benefits when you use it on a regular basis, thanks to its effective phytoceramide formula:
Excellent improvement in the appearance of wrinkles, dark circles, fine lines and other ageing spots
Overall improvement in the skin's elasticity, firmness, moisture content and brightness
Removal of all factors causing stress, damage, discoloration, puffiness and sagginess of eyes and skin
Overall improvement in the health and natural rejuvenation of the skin
Once you have read the claims, spend some time to analyse more factors to study their authenticity.
What does Revive Eye contain?
One of the best things about Revive Eye Gel is that it mentions its ingredients clearly on its site, for the benefit of readers. It is made up of the following main components:
Matrixyl 3000 (peptides for improving skin's elasticity, tone and texture)
Eyeliss (removes puffiness and sagginess around the eyes by treating it physiologically)
Haloxyl (for reducing dark circles and skin inflammation by acting on the basic causes)
Dimethicone (high-quality moisturiser to improve and retain moisture content in the skin at all times)
Witch Hazel Extract (special herb for improving hydration and refining & tightening of pores)
Chamomilla Recutita Extract (effective plant extract for overall nourishment and healing of skin)
Pricing of Revive Eye
To try the 14-day free trial offer of Revive Eye Gel, you need to pay $5.95. If you are not satisfied with the gel, remember to cancel your subscription within these 14 days. If you don't, your credit card will be charged $89.31 at the end of the 14th day towards full charges. As part of the auto-shipment policy, once in every 30 days, you will also get shipments of Revive Gel sent to you. You need to pay a monthly charge of $89.31 +$5.95 for the same. To cancel your subscription, call 1(877)-743-1783 at the earliest.
Bottom Line
Though Revive Eye Gel is made up of effective ingredients, we will not recommend this product for our readers because of two reasons. The gel is priced very high, and it is also governed by complex auto-shipment rules, that can create a huge financial burden for you.