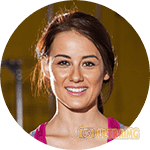 Revoluxe 24k Gold Serum claims that it can bring back youthful charm and tightness in your skin. Thanks to real gold?!
While its claims are quite impressive, you should make a conscious effort to study more about the cream and read through its terms thoroughly, so that you know what you are signing up for.
We have covered some important points of this cream here so that you can make the right decision.
What does Revoluxe 24k Gold Serum claim?
When you go to the sales page of Revoluxe 24k Gold Serum, you will find that it offers the following benefits:
Considerable reduction in the formation of wrinkles
Visible shrinking effect in your laugh lines
Removes all traces of wrinkles and prevents them from occurring again
Considerable improvement in your skin's elasticity
Good protection from the harmful UV rays of the sun
If you get carried away by these claims and decide to invest in this cream, without thinking much about this product, you are making a big mistake. Revoluxe 24k Gold Serum doesn't come cheap; therefore, it is only natural that you should do enough groundwork to check the pricing and other ingredients so that you can take a call if this cream is worth your money or not.
What is Revoluxe 24k Gold Serum made of?
Apart from claiming that it contains real gold to bring back the shine and charm in your skin, Revoluxe 24k Gold Serum also boasts of containing natural ingredients like Chamomile Extract, Pearl Powder, Vitamins A, C&E. All these ingredients are quite powerful; we cannot deny the fact that by using this cream, your skin will witness a lot of benefits. However, we have to do further analysis and know more about the cost structure of this cream to understand if the price justifies its properties or not.
Pricing of Revoluxe 24k Gold Serum
This is a department in which Revoluxe 24k Gold Serum disappoints to a great extent. Though we were prepared to refer to the T&C page for the cost details, we were hugely disappointed by the fact that there was no mention of the price here as well. We only come to know of two points from the terms & conditions – one that the trial offer lasts for two weeks and the second is that to try out the product during this period, you need to pay a shipping fee of £1.17. The full price is not mentioned anywhere, which is quite upsetting. You may contact Revoluxe at +44-2031-502351 or help@gold-serum.com for more information about the full retail price and cancellation terms. Revoluxe is an auto-ship product; therefore, you should be ready to face subsequent monthly payments, if you don't cancel your sign-up within the trial period.
Bottom Line
While the claims of using real gold and natural ingredients are quite impressive, Revoluxe 24k Gold Serum is a huge disappointment when it comes to its pricing terms. It is natural that nobody would want to sign-up for a product without knowing its actual price. Therefore, we recommend you to stay away from this, for your benefit.