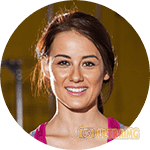 All of us would love to the soft and supple skin, wouldn't we? In most of the cases, we lose our skin's texture and vibrant nature, as we grow old. In an attempt to get back the youthful nature of our skin, we resort to injection-based treatments like Botox. This is not a solution that is practical for all because Botox is a costly process.
So, how do we get back our skin's look through affordable means? There is no dearth for cost-effective beauty products in the market today for this purpose. Revyve Skin Skin Care is also one of them. It comes with a trial offer as well, so that you can opt out if you are not interested. Is this product recommended for you? Read this review and take your call.
What does Revyve Skin claim
Revyve Skin's official website claims that its skin care product would provide the following benefits:
Bring about 84% reduction in wrinkles and fine lines
Increases the production of collagen hormone by 95%
Prevents the formation of dark circles under the eyes by 73%
While most of these benefits are what we see in other skin care creams as well, we need to understand the features and ingredients of this product in detail to know its real impact. Revyve Skin doesn't have any scientific proof to back up its claims; therefore, it becomes very challenging to believe these claims.
What Revyve Skin is made from?
We always make decisions whether to buy a particular product or not only when we have checked its ingredients. In the case of Revyve Skin Skin Care, it becomes difficult to cross check its authenticity, because there are not details about the nature and percentage of ingredients used to manufacture it. Yes, there are claims stating that this product has medically and scientifically tested for producing great results on one's skin; however, it is hard to buy this product based on these claims, especially when we don't have any supporting information about its ingredients.
Cost structure of Revyve Skin
While most of the other trial offers of beauty & skin care products failed to explain price terms clearly, Revyve Skin did well in this department. We are able to get details about its price from the terms and conditions page. You are sure to get disappointed about information about the price structure and trial terms.
It follows an auto-ship policy which means after "14 day trial period" gets over, you will be charged $89.95 unless you cancel it within 14 days. Also, they will ship new supply of Revyve Skin every month and you will be billed $94.90 ($89.95 + $4.95 Shipping) until you cancel your subscription. To cancel, reach out to Revyve Skin at 844-REVYVE1 or support@revyveskin.com for more details.
Bottom Line
We have no information about the ingredients used for making Revyve Skin Skin Care product, the price of the product and its trial terms. When there are so many doubts about such basic information, it is surely not worth investing in; you can rather invest your hard-earned money in other products that come with transparent terms and conditions about their price and components.