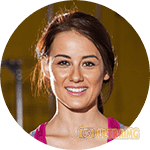 In looking into details about Romaderm, you will be impressed on how it can do magic to the skin problems of all its users. The question now is if all those benefits reflected on their website are reliable. Before you rush and key-in your credit card information to sign up and avail of their trial offers, here is an honest review of the product. We have organized the presentation of what we know about this item, for you to be guided in making your purchase.
Cited Benefits of Romaderm
Who will not be impressed if you will get the following benefits?
It can lift the skin surface around your eye and will make it all firm.
It allows your fine lines and wrinkles to disappear or discourage the formation of it.
It supports the increased production of collagen, which is beneficial for your skin.
It erases the existing dark circles, especially in the eye area.
However, before you dive in, it is important to consider the ingredients this product has. There are those active substances that may cause allergic reactions, while there are also those chemicals that could be included in their solution that is harmful to anyone to use.
Enumerated Active Ingredients of Romaderm
As we scanned through the available information about the product, we found out that Romaderm actually uses 100% organic ingredients. Actually, that is a good thing.
However, the risk there is that it is not enumerated what these organic ingredients are. Therefore, we cannot verify if what they are telling is true.
We cannot add more information about any of the organic ingredients they claimed that their product has because we do not have any clue what is it.
Pricing Details of Romaderm Trial Offer
When you avail of the trial offer, according to their website, you can enjoy the product for free. But, take note, after 14 days, if you will not cancel your subscription, you will be charged with the full purchase price of $94.67.
This is not just a one-time payment because you will get monthly packages and will be charged for more. This is what they mean about the auto-ship program.
Can You Trust the Romaderm Trial Offer?
Nobody questions a product only if the needed information about it is provided by its manufacturer. In this case, the website they have provided lacks the necessary details for us to recommend this item to you.
Because of the lack of ingredient information, we do not want to put you into risk. More of that, auto-ship programs have already gained customer complaints and we do not want you to be one of those angry customers.
How You Should Contact Romaderm
If you wish to clarify any information about this product, you can forward your concern by contacting them at:
Phone: 844 877 2560
Email: support@romaderm.com
In order to help more of the readers of this review site, we would like to request your comment below. With your first-hand experience of the product, you will be able to share it with those who have signed up to their offer. Just leave your comment below.