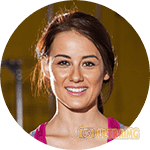 Secret Serums Anti-Ageing Treatment is cream that promises to break off at least 15 years from your face within a very short time. It claims to use breakthrough technology and scientifically tested ingredients to restore the firmness on your face.
It claims to act instantly on your skin and remove all ageing related symptoms. But is Secret Serums a genuine product? Is it any different from its counterparts? These are the questions that you should seek answers for, before investing your hard-earned money in it.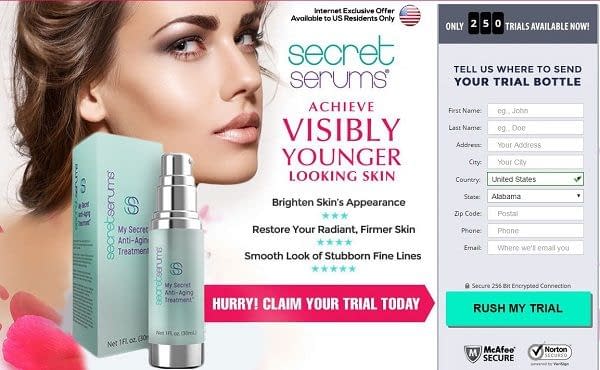 What does Secret Serums claim?
There is no dearth of promises in the website of Secret Serums. It boasts of bringing back the firmness and suppleness on your skin in the most natural way possible. You don't have to resort to injections, costly surgical procedures, laser treatments or Botox when you use this, according to its makers. The website promises the following benefits for its regular users:
Overall improvement in the tone, texture, brightness, firmness and immunity levels of the skin
Overall improvement in the moisture content and hydration levels of the skin
Considerable improvement in the skin's potential to produce collagen
Visible reduction in the number of wrinkles, dark circles and fine lines
Removal of factors causing stress, dullness, puffiness, discoloration and sagging of the skin
What does Secret Serums contain?
Secret Serums, in its website claims of using highly-effective and scientific ingredients to restore the youthful look on your face. It also boasts of using ten phenomenal anti-ageing ingredients to act instantly on your skin. However, when you read the website, you are in for a rude shock. There is no mention anywhere about the cream's ingredients or compositions at all. Without knowing what goes into making the cream, we cannot be sure of its authenticity as well. Therefore, we cannot recommend this product for our readers.
Real Pricing of Secret Serums
Secret Serums is available on a 15-day free trial offer. To subscribe to the same, you need to pay a one-time processing fee towards shipping. If you don't like the serum, cancel your subscription within these 15 days. If you don't, your credit card will be charged $79.95 towards full usage charges. Since the package also contains a My Instant Line Filler, you will be charged $159.90 for both these items. Since you are enrolled automatically in the auto-shipment policy, you have to pay these whopping charges every month for the shipments sent to you. To cancel your subscription, you can call 1-800-474-8947.
Bottom Line
Secret Serums makes a lot of tall promise on its site. Unfortunately, it doesn't stay true to these claims. There is a lot of ambiguity surrounding its ingredients, pricing structure and other terms. Hence, we suggest you stay away from this. There are many cost-effective and powerful alternatives in the market that are worth your trial, instead.